Re-Opening Our Properties with CommUNITY in Mind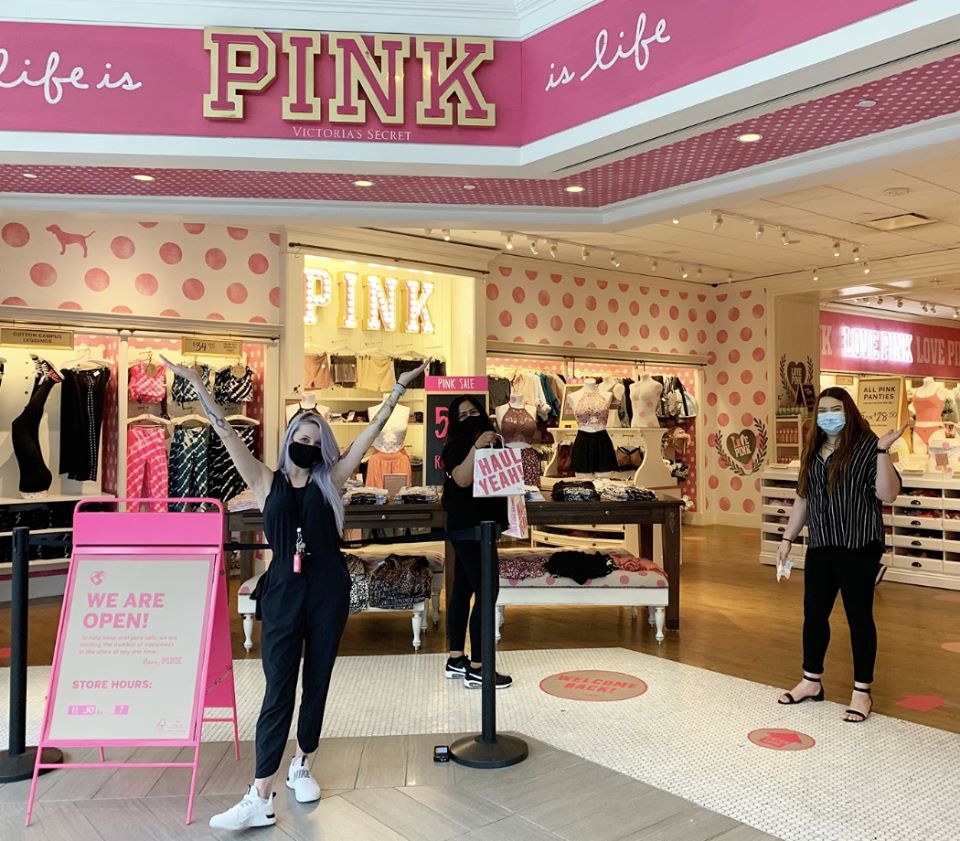 As states and cities move into the less restrictive phases of COVID-19 precautions, retailers are beginning to welcome back customers. This is a highly anticipated and exciting step forward for everyone. Retail is responsible for 1 in 4 jobs in this country which is why we are particularly elated to get back to business. PREIT's open properties are making the health and wellness of our communities a priority by enhancing cleaning protocols, encouraging people to practice social distancing, and providing complimentary masks and additional sanitizing stations.
Magnolia Mall in South Carolina and Jacksonville Mall in North Carolina were the first shopping centers in PREIT's portfolio to re-open. Since their re-openings on April 25th and May 9th respectively, many retailers have reported beating sales goals and prior year sales. The dining tenants have stayed busy by offering contact-free pick up and select restaurants are now open for dine-in service.
In Virginia, Springfield Town Center re-opened on May 29th with popular retailers such as H&M, Nordstrom Rack, and Victoria's Secret. Now that restaurants in Virginia can provide outdoor dining, Yard House is the perfect spot to go to eat or grab a drink. On June 1st, Woodland Mall in Michigan welcomed back employees and customers. Shoppers have been visiting their favorite stores and restaurants, like Apple, Lush Cosmetics, and Black Rock Bar & Grill – which resulted in a traffic increase of 69% week over week.
Two of PREIT's Maryland properties Francis Scotty Key Mall and Valley Mall re-opened on June 20th. Customers were able to shop at JCPenney, DSW, and American Eagle Outfitters during opening weekend at Francis Scott Key Mall. At Valley Mall, open retailers include customer favorites such as Belk, Bath & Body Works, and Tacos Carlitos. Capital City Mall was our first Pennsylvania property to reopen and reached over 85% occupancy within a week, highlighting it as THE place to shop in the market.
Among the most recent centers to re-open were Pennsylvania and New Jersey malls. During their opening weekend of June 26th, Willow Grove Park saw 79.3% and Viewmont Mall saw 89.3% of weekend* shoppers return compared to the properties' prior year averages. When New Jersey properties opened on June 29th, Cherry Hill Mall saw 91.5% of Monday shoppers return from the property's prior year average. Last but definitely not least, Fashion District Philadelphia re-opened their doors on July 3rd to elated customers who left with multiple shopping bags. When Nike opened their doors on Monday July 6, the line of 20+ customers never subsided.
The non-anchor occupancy rate across PREIT's opened properties is over 80% on average, with many tenants exceeding sales projections. With some adjustments, like reduced hours and occupancy, PREIT malls have successfully re-opened their doors while putting the health of our communities first.
*Friday-Saturday