From Clicks to Bricks: PREIT Welcomes Four Digitally-Native Retailers to Portfolio
Stance, Morphe, Peloton and Makarios Sign with PREIT in Expanding Their Physical Footprints
PREIT welcomes new retailers to elite properties as digitally-native brands continue to find value in a brick and mortar presence. Once considered online-only retailers, Stance, Morphe, Peloton, and Makarios will bring their products to traditional retail space within the malls, with Makarios having opened in October at Woodland Mall, and Morphe and Stance having opened this month at Cherry Hill Mall; Peloton will follow closely behind in spring 2020.
"As the retail ecosystem continues to evolve, the mall platform offers a tremendous opportunity for digitally native brands to expand their business and interface directly with consumers," said Joseph F. Coradino, CEO of PREIT. "Today's consumer values in-store shopping experiences, where they can touch and feel products. We continue to see retailers that began online complement their digital presence with brick-and-mortar locations. According to ICSC's The Halo Effect report, opening physical stores increases digital traffic and awareness for emerging brands. "
Stance
Stance has turned socks into one of the world's most exciting accessories in less than five years. With over 36 million sock sales to date, Stance has infiltrated the industry, quickly coining itself as the sock brand for 'sneaker heads.' On November 14, Stance celebrated the grand opening of its storefront at Cherry Hill Mall – marking the brand's first Philadelphia-area location.
After finding success online, Stance took its business to brick and mortar locations in an effort to interact more closely with its consumer and to allow consumers to feel more connected to the brand and lifestyle. Stance's products are loved and experienced by dedicated consumers worldwide.
Morphe, a makeup brand that was founded online and on social media in 2008, opened its second Philadelphia region store at Cherry Hill Mall on November 16. Morphe celebrated a strong opening day and continues to exceed sales expectations at their first South Jersey location. The rule-breaking retailer, who has grown an Instagram following of over five million in just three years, offers professional-grade makeup at affordable prices. Morphe inspires creativity with high-performing makeup brushes, richly pigmented shades and flawless formulas, all of which consumers will now be able to try for themselves in stores before making a purchasing decision.
"This year, we have expanded our brick-and-mortar footprint and will be open in 50 locations by the end of the year. We know that makeup and beauty are personal, so we wanted to make the experience personal as well – allowing our consumers to experience and play with our products firsthand. We've also found that our consumer is more adventurous in-store, trying new colors, styles and trends, allowing their creativity to flow," shared Kahla Broussard, VP of Retail Sales & Operations at Morphe.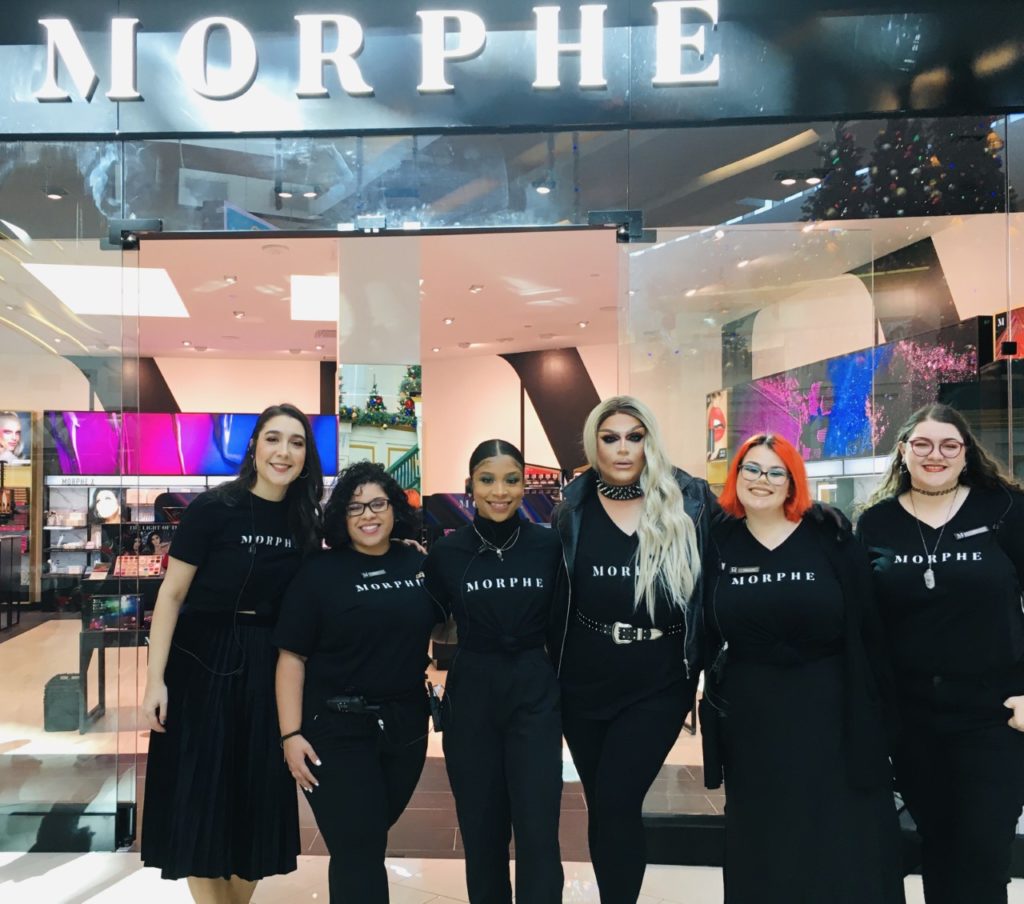 Peloton
The American exercise and equipment company, Peloton, will be expanding its footprint in Cherry Hill Mall to a traditional storefront after experiencing success with an interactive kiosk location in the common area over the past year. Founded in 2012, Peloton's luxury stationary bicycle rose to fame, allowing users to stream cycling and other fitness classes in the comfort of their homes, while providing a group fitness mentality and energy through virtual rides and healthy competition complemented by a leaderboard.
This spring, consumers will be able to visit Peloton's storefront and test the world-class exercise equipment along with additional merchandise and accessories for sale.
Makarios Decor
Makarios, a home décor company, celebrated its grand opening on October 12 at Woodland Mall in Grand Rapids, Michigan. The brand, which was founded by a husband and wife team, specializes in creating an authentic product line of handmade home decor pillows, signs, mantels, shelves, furniture, home accents, wedding packages, corporate merchandise, landscape, and complete custom pieces. The store was added as part of the mall's reinvention in conjunction with the recent opening of its expansion wing.
Visit our property page to learn more about PREIT's portfolio of opportunities in top markets.