Center Court: Re-Discover Woodland Mall – The Expansion Unveiled
Woodland Mall recently unveiled its highly-anticipated west wing expansion with a mall-wide weekend celebration for the entire Grand Rapids, MI community. The $100 million redevelopment features 19 new retailers, further solidifying Woodland Mall as a dominant consumer destination complete with in-demand dining and high-quality retail. The expansion includes several new-to-market tenants, local businesses, and renovated spaces to elevate the shopper experience.
As part of the high-energy three-day celebration, shoppers enjoyed live music, free activities, giveaways, fashion shows, deals and promotions, entertainment and more. Woodland Mall saw an outpouring of shoppers ready to discover the newest additions – so much so the mall was only 6,000 consumers away from surpassing last year's Black Friday weekend! In addition, all tenants reported strong traffic, with three-quarters exceeding sales expectations for opening weekend.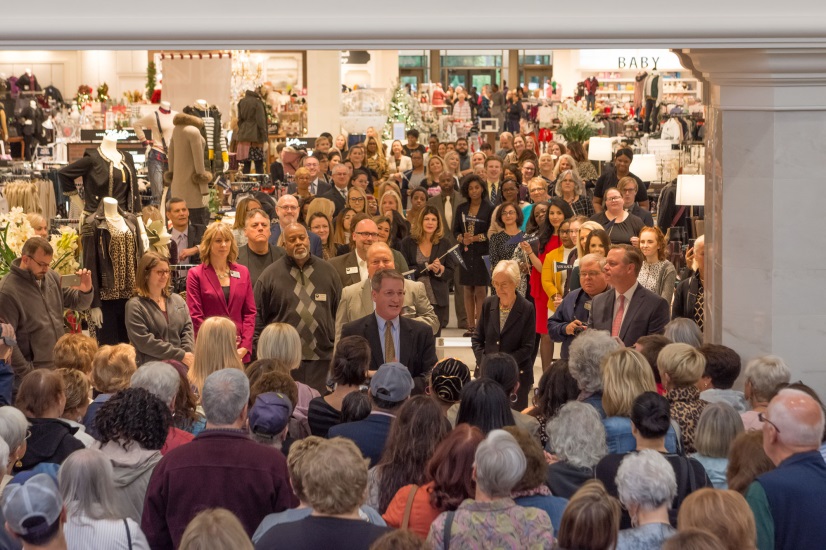 To commemorate the opening, Woodland Mall held a ribbon-cutting at Von Maur, their new anchor store. As the first Von Maur in the Grand Rapids region, shoppers were excited to see all the 90,000 square foot store has to offer!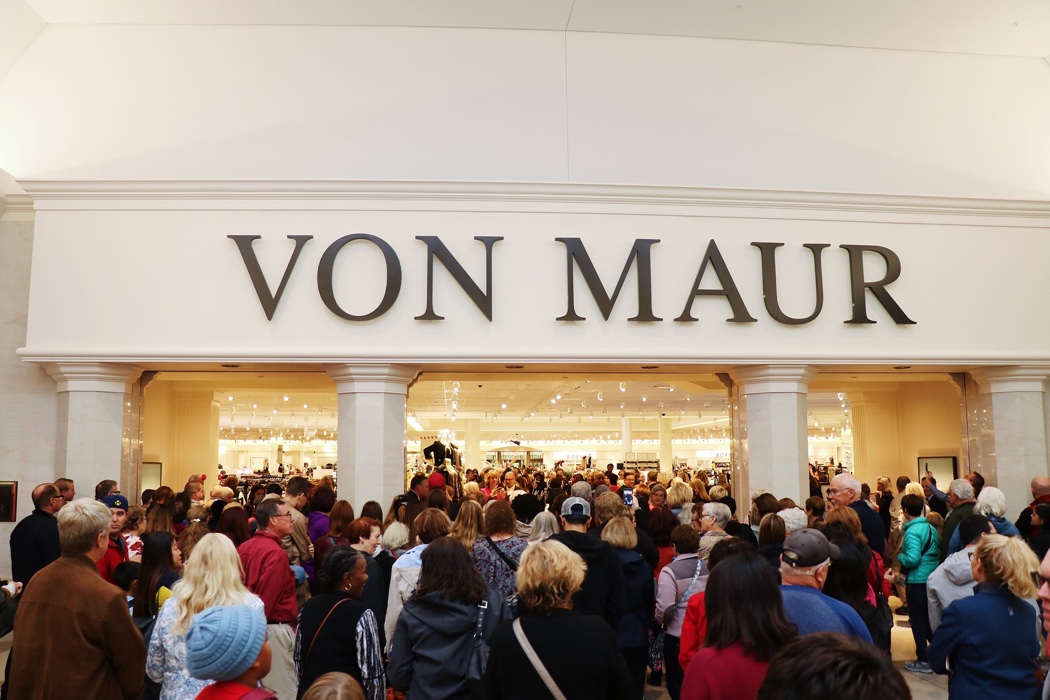 Crowds flocked to the mall for the chance to be the first to shop at the newest, in-demand tenants – including Von Maur, Urban Outfitters, REI, Tricho Salon, and Mobile Station – as well as the newly renovated and expanded Williams-Sonoma and Bath & Body Works/White Barn Candle.
Consumers also explored the endless – and unique – possibilities at Woodland's new specialty shops including Paddle North, Roeda, Made in Michigan, Wishlist, The Glove, and Makarios Décor. Woodland Mall is the first brick-and-mortar location for Makarios Décor, owned by a West Michigan couple selling custom home decor, furniture, signs and gifts.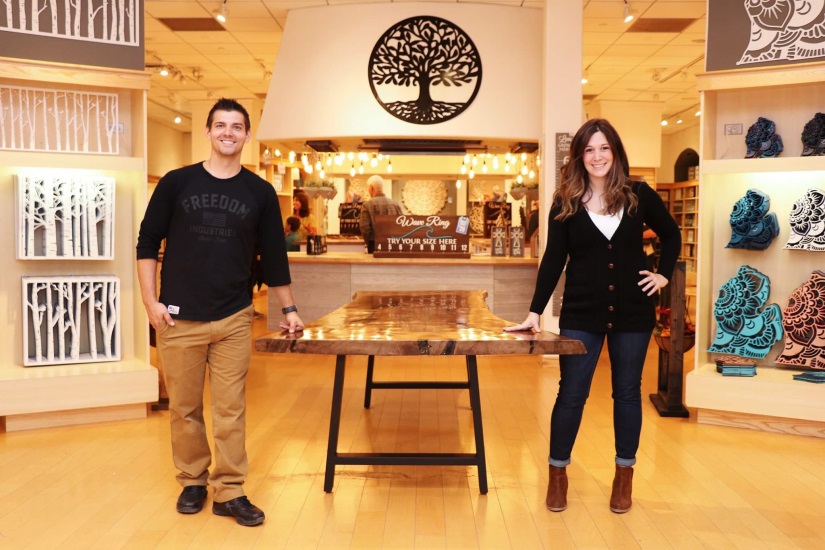 After checking out the new shops, consumers topped off the celebratory weekend by getting a taste of Black Rock Bar & Grill, which is the first location in the region. At the interactive dining experience, guests can cook their own steak to perfection on a 755-degree volcanic sizzling rock – so you can enjoy all the flavor!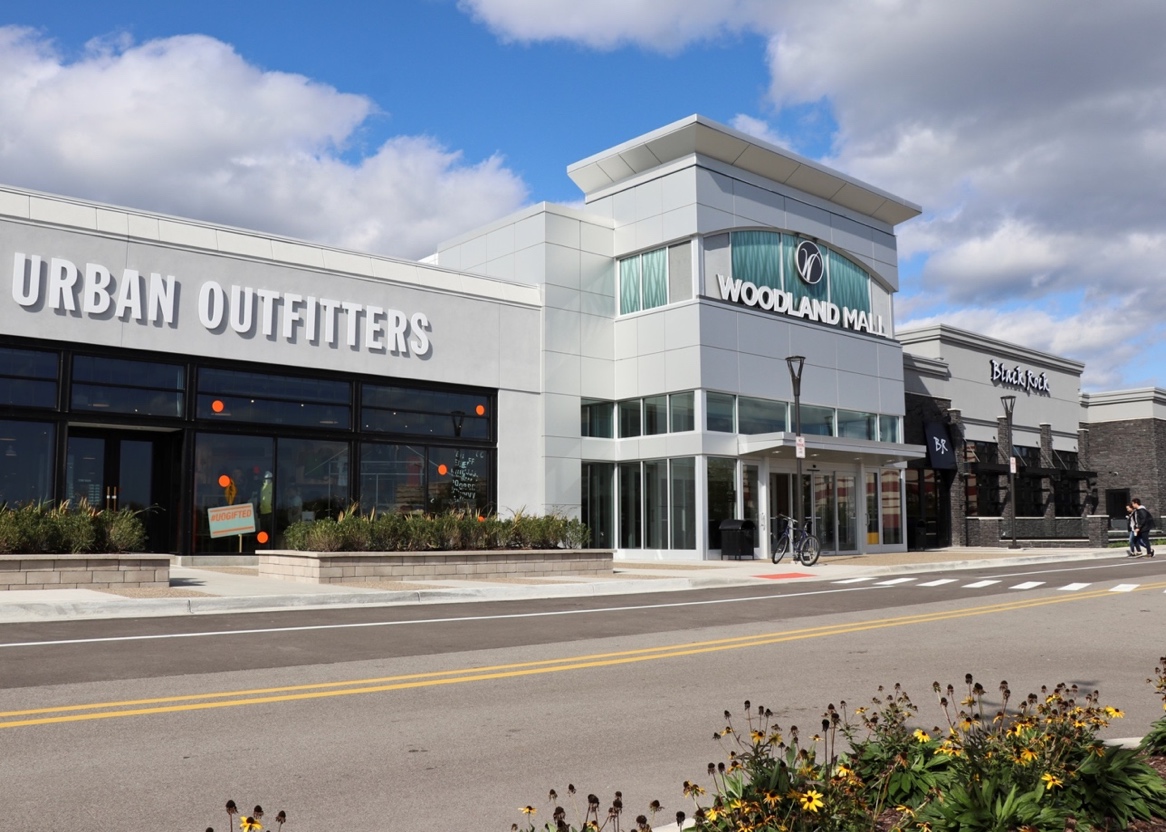 While opening weekend had a lot to showcase, Woodland still has more in store! The first Cheesecake Factory in over 50 miles opened today with Sephora and White House | Black Market still to come in early 2020!
To learn more about Woodland Mall's newest expansion and upcoming events, visit: https://shopwoodlandmall.com/