Traffic Continues to Grow as Shoppers Return to In-Person Experiences at PREIT Properties
We ended 2021 strong as we surpassed operating and performance goals for the year. Customers have displayed enthusiasm for in-person shopping and experiences as we continue to refresh the experience across our portfolio with new tenants. In January, Patrick Henry, Capital City, Valley and Viewmont Malls – all top destinations in their markets – experienced over 20% growth in sales compared to pre-pandemic levels. Through March, overall traffic was up 10% over last year, now eclipsing 2019 traffic, and sales reached a high watermark in February at $618 per square foot in our core mall portfolio. We'll be sharing the latest on our Earnings Call on May 5.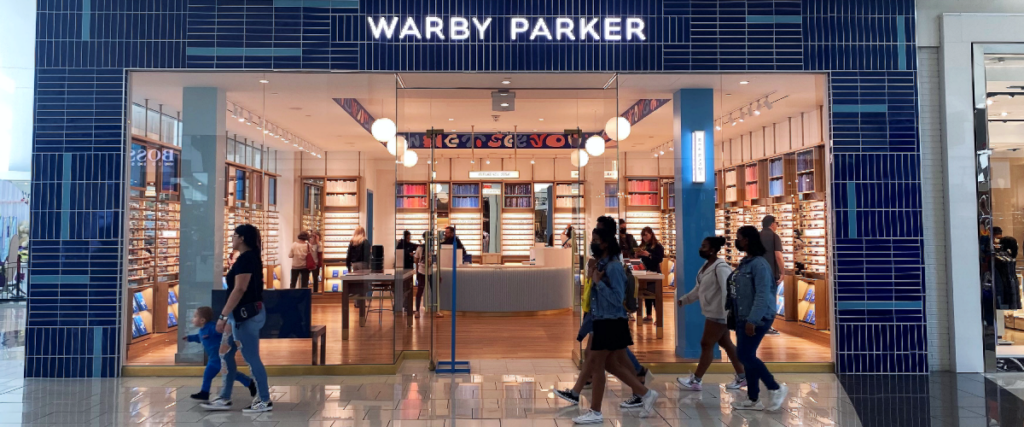 New Tenants and Construction Updates
It's been a busy 2022 already. We executed 120,000 square feet of new transactions in the first two months of 2022. We received final approval to add multi-family units to Moorestown Mall and we continue to make progress on our other multi-family and hotel projects throughout our portfolio with our sights set on closing all of our Phase I transactions this year. Adding experiential tenants has been a major focus for PREIT. Phoenix Theatres, a premiere movie-going experience opened at Woodland Mall and Tilted 10 at Willow Grove Mall will open later this fall. We also recently announced that the first DC-area LEGO® Discovery Center will open at Springfield Town Center in 2023. Cherry Hill is adding to an already impressive restaurant lineup with a recently opened Blue Fig Garden and Eddie V's Prime Seafood joining later this year. Retailers continue to seek out physical space with Warby Parker joining the mix at Cherry Hill Mall and Rose & Remington executing new leases for three of our properties, set to open this fall.
Notable openings include:
HomeGoods at Cumberland Mall
Marc Cain and Warby Parker at Cherry Hill Mall
Offline by aerie, Alex and Ani, Lovisa and Phoenix Theatres at Woodland Mall
Turn 7 at Moorestown Mall
Events & Promotions
The 2021 holiday season was a success–gift-wrapping stations and giving trees benefitting nonprofits in the community were one of the ways we supported our local communities towards the end of last year. Santa photos (including pets!) and other unique holiday pop-ups for local businesses made it easy for shoppers to enjoy their holiday season and welcome in the new year. We also brought back our Spend + Score reward program for the holidays, where customers could earn a $25 gift card to a retailer of their choice.
In celebration of Black History Month, PREIT partnered with our tenant, Curate Noir, which features all Black and Brown-Owned businesses at their Moorestown Mall location. Each of our properties ran social media giveaways of gift boxes featuring a selection of Curate Noir's vendors to cultivate support and raise awareness for these emerging businesses.
For Valentine's Day, our properties shared the love by surprising customers with gift cards to restaurants and retailers. Magnolia Mall also hosted a special Galentine's Day Tea where gal pals enjoyed a pampering session and designed their own charcuterie boards.
The Bunny hopped into our malls for the first time in two years, spring carnivals and farmer's markets have begun at our properties, and we celebrated Earth Day with eco-friendly giveaways at Cherry Hill and Willow Grove Park Malls.
We're also looking forward to seeing many familiar faces at ICSC in Vegas next month!
Interesting Media Mentions and Speaking Engagements:
WBSM – Dartmouth Mall is a Retail Success – Interview with Heather Crowell (learn more about how this key property is thriving)
The New York Times – Sears, Struggling to Sell Goods, Markets a Valuable Asset: Real Estate (read about our innovative department store repositioning efforts)
Standard Times – A 'community hub': Why the Dartmouth Mall is still thriving after 50 years
Penn Live – Capital City Mall thrives amid 'retail apocalypse' (read all about how Capital City Mall captures the Harrisburg trade area)
Chain Store Age – Mall owner leased more space in 2021 than it did in the previous five years
WAVY – The future of malls: How your shopping experience could change sooner than expected (find out more about our well-positioned Patrick Henry Mall and how it came out of the pandemic stronger than it entered)
The Philadelphia Inquirer – Philly's biggest mall owner wants to build thousands of apartments on its properties to help pay its debts (an in-depth view of our holistic vision to reinvent our real estate)