Return to Tradition: Black Friday Weekend at PREIT Malls
PREIT exceeded 2020 shoppers by 45% across its malls and had 17% fewer shoppers than 2019, still exceeding averages reported by Sensormatic and RetailNext. A beloved American tradition was resurrected, and the sales floors were almost back to normal Back Friday weekend. Concerns over shipping challenges and inventory have been expected to drive an earlier shopping season and more store visits.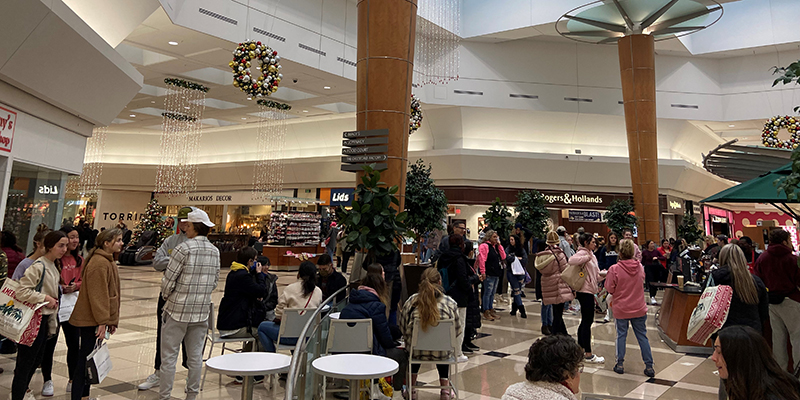 Paving the way for an epic holiday season, the National Retail Federation predicted a sales increase of 8.5% to 10.5% for all of November and December, after 8% growth in those months in 2020. An NRF survey also revealed that 61% of shoppers already started their holiday shopping before Thanksgiving weekend, and 46% started earlier than they typically did in the years prior. To meet this demand, retailers kicked off their discounts before Thanksgiving making Black Friday an extension of the promotions. Still, we saw plentiful lines, bags and enthusiastic shoppers throughout our centers.
Popular apparel items this year seem to be denim, leisure and comfort wear. For the kids, fidget toys, Legos and gaming systems are hot sellers! Across the board, our small and local business retailers, an emerging focus area for PREIT, reported strong sales and several of our properties hosted vendor and craft shows that allowed more emerging businesses to showcase their wares.
PREIT properties are rekindling holiday shopping traditions, kicking off with Black Friday weekend shopping to give our community the best start to a happy and healthy holiday season ahead!
Shoppers can visit our mall websites to learn about upcoming events and our Spend + Score promotion.