Momentum Builds with New Stores & a Focus on Community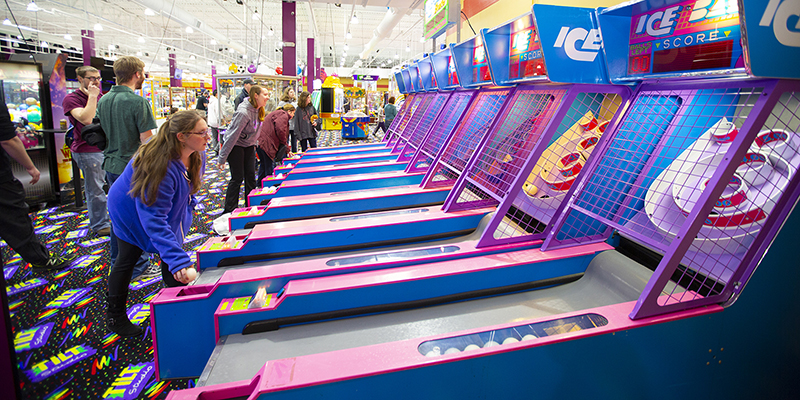 Strong results in traffic, sales and collections were common themes driving our operational success through the third quarter. Our optimism about the pace of recovery held true when September marked the highest recorded comparison of traffic across core properties at 94% compared to 2019 levels. Most recently, Black Friday weekend was a success as we exceeded 2020 shoppers by 45% and outpaced predictions by Sensormatic and RetailNext.
We continue to focus on being strong community partners, customizing our properties with a mix of uses best-suited to the market. PREIT started construction for a new self-storage facility at Mall at Prince George's and executed a lease with Tilted 10 and Tilt Studio by Nickels and Dimes Incorporated at a key suburban Philadelphia property, Willow Grove Park. We've seen continued demand from retailers looking for physical locations, with year-to-date transactions executed for new space setting a five-year record! Some of the new-to-portfolio tenants we are adding include: Aerie's Offline, Warby Parker, Lovisa and Rose and Remington.
In October, we issued our first sustainability report highlighting our strong commitment to community and effort to improve transparency and reporting related to ESG.
Interesting Media Mentions and Speaking Engagements:
New Stores
We're excited to see retailers expanding their brick-and-mortar locations with post-pandemic demand on the rise. Our properties welcomed 47 new tenants across the portfolio in Q3, accounting for over 270,000 square feet of leased space.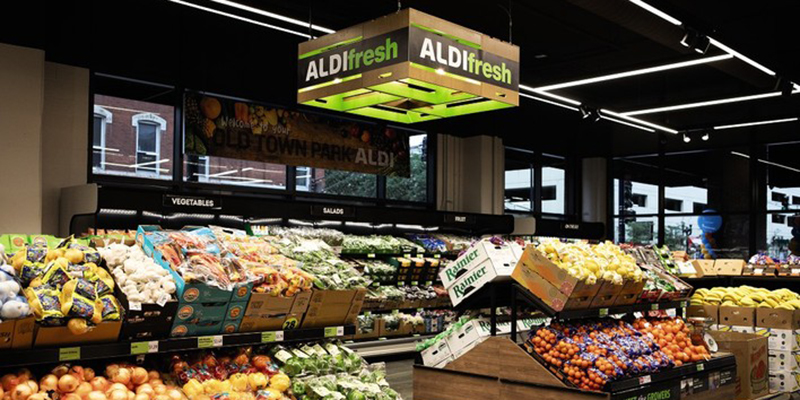 Notable openings during the 3rd quarter include:
21,000 square foot first-to-portfolio Aldi at Dartmouth Mall
Miniso's first east coast location at Cherry Hill Mall
Tilt Studio at Magnolia Mall
New dining offerings – 54 Restaurant at Springfield Town Center and Hook & Reel at Mall at Prince George's
Events & Promotions
Continuing to support our communities and bring customers the best possible experience, PREIT properties hosted meaningful events such as small business and vendor pop-ups, craft shows, blood drives, and live events like character appearances and drive-ins.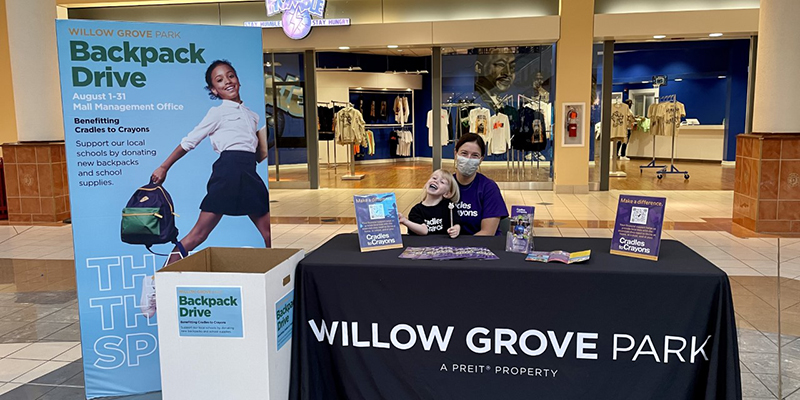 Black-Owned Business Showcases – In honor of August being National Black Business Month, PREIT properties hosted 11 Black-Owned Business Showcases to celebrate our tenants and local entrepreneurs. The events highlighted over 100 Black-owned brands and businesses with a wide range of products.
Back-to-School – With back-to-school and in-person learning making a comeback this year, we knew how important it was to support our local students and schools. PREIT Malls partnered with 10 local non-profits and collected over 2,000 backpacks and supplies for students in need throughout the month of August. To celebrate a return to being together, shoppers were encouraged to share their school pride during each mall's spirit day to win gift cards and other prizes from their favorite retailers.
Spend & Score – While experiencing pent-up consumer demand and an overall appetite for in-person experiences, PREIT launched a new program to reward shoppers for shopping with us this Back-to-School season. Shoppers who spent more than $200 at a PREIT mall were able to select a $25 gift card to the retailer of their choice. Following its success this fall, we brought back the Spend + Score promotion to reward our shoppers this holiday season, too.
Heading into the Holidays
Concerns over shipping and inventory challenges have been expected to drive an earlier shopping season and more store visits this holiday season. An NRF survey revealed that 61% of shoppers already started their holiday shopping before Thanksgiving weekend, and 46% started earlier then they typically did in the years prior. To meet this demand, retailers kicked off their discounts before Thanksgiving making Black Friday an extension of these promotions.
Black Friday Weekend – We saw plentiful lines, bags and enthusiastic shoppers throughout our centers this Black Friday weekend. Popular apparel items so far this year seem to be denim, leisure and comfort-wear.  For the kids, fidget toys, LEGO sets and gaming systems are hot sellers!
PREIT properties are rekindling holiday shopping traditions, kicking off with Black Friday weekend. We are excited to host our communities in a more traditional setting for festive events this year!