With Sales Per Square Foot Over $600, Dartmouth Mall Adds Two New Tenants
Zumiez and Skechers Add New Offerings to The Curated Dominant Regional Mall
PREIT (NYSE: PEI), today announced new additions to Dartmouth Mall, a key property in PREITs "Winner Take All" segment — as nearby competing malls have closed.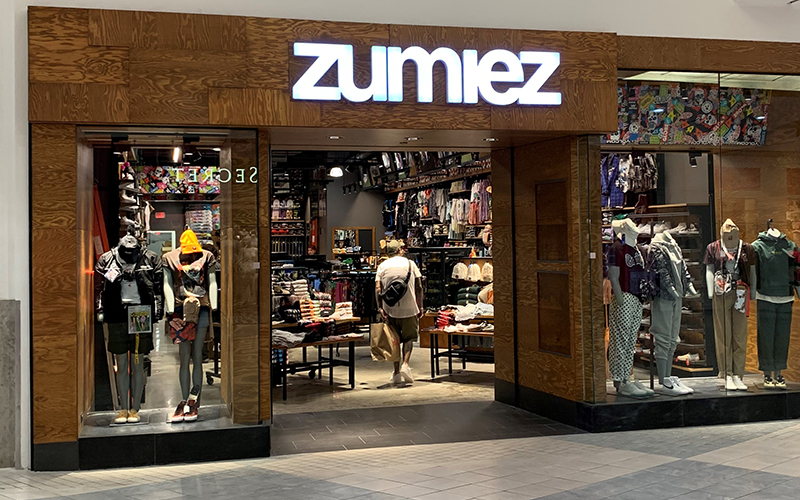 Comparable store sales continue to exceed the meaningful $600 per square foot milestone, at $604 per square foot, in April. The continued performance of Dartmouth Mall fuels the center of a dynamic tenant mix. The new additions include Zumiez and Skechers, which join an already dynamic and diverse tenant mix including a 21,000-square-foot first-to-portfolio ALDI that opened last fall, as well as Burlington and a recently renovated AMC Theatres.
Zumiez, a leading specialty retailer of apparel and hard goods for skate, snow, surf, and active young lifestyles, has opened a new store at the North Dartmouth, MA property.
Skechers, a lifestyle footwear brand for men, women and kids is set to open a 10,000-square-foot location later this year, marking the retailer's first location in the PREIT portfolio, demonstrating the Company's ability to capitalize on the strength of its assets to drive tenant interest.
These latest additions are the only locations for over 20 miles, further solidifying the property's prominence in the trade area. The property is now 95% leased, and year-to-date traffic through May is up over 50% compared to 2021, further highlighting its status as the dominant enclosed retail center in the region.
"The sales performance of Dartmouth mall and addition of these tenants is a testament to the strategic steps we have taken the past few years to position Dartmouth Mall as a shopping and entertainment destination tailored to best serve the community," said Joseph F. Coradino, CEO of PREIT. "We've seen traffic continue to increase month over month as consumer demand grows."