Celebrating One Year as the New and Improved Woodland Mall
Last autumn, the redevelopment of Woodland Mall was completed, as was its official transformation into the upscale shopping experience that suits the desirable Grand Rapids community. Woodland Mall's redevelopment filled a gap in the retail landscape with high-end stores, new-to-market retailers, and delicious dining options. As we welcomed, the region's newest fashion department store best known for its impeccable customer service, Von Maur, traffic was robust – only 6,000 consumers away from surpassing 2018's Black Friday weekend.
New to Market Retailers
Woodland Mall has introduced many new-to-market retailers to the Grand Rapids region. The tenant lineup has provided an exclusive retail environment unlike any other shopping destination in West Michigan.
We are home to the only Von Maur, Apple, Urban Outfitters, and REI locations in West Michigan – and local shoppers would need to travel over 100 miles to find another tenant lineup that includes Sephora, Williams-Sonoma, Lush, Pottery Barn, Von Maur and Altar'd State. Since the expansion, these high-end additions to Woodland Mall's retailer line-up continue to be a hit among shoppers.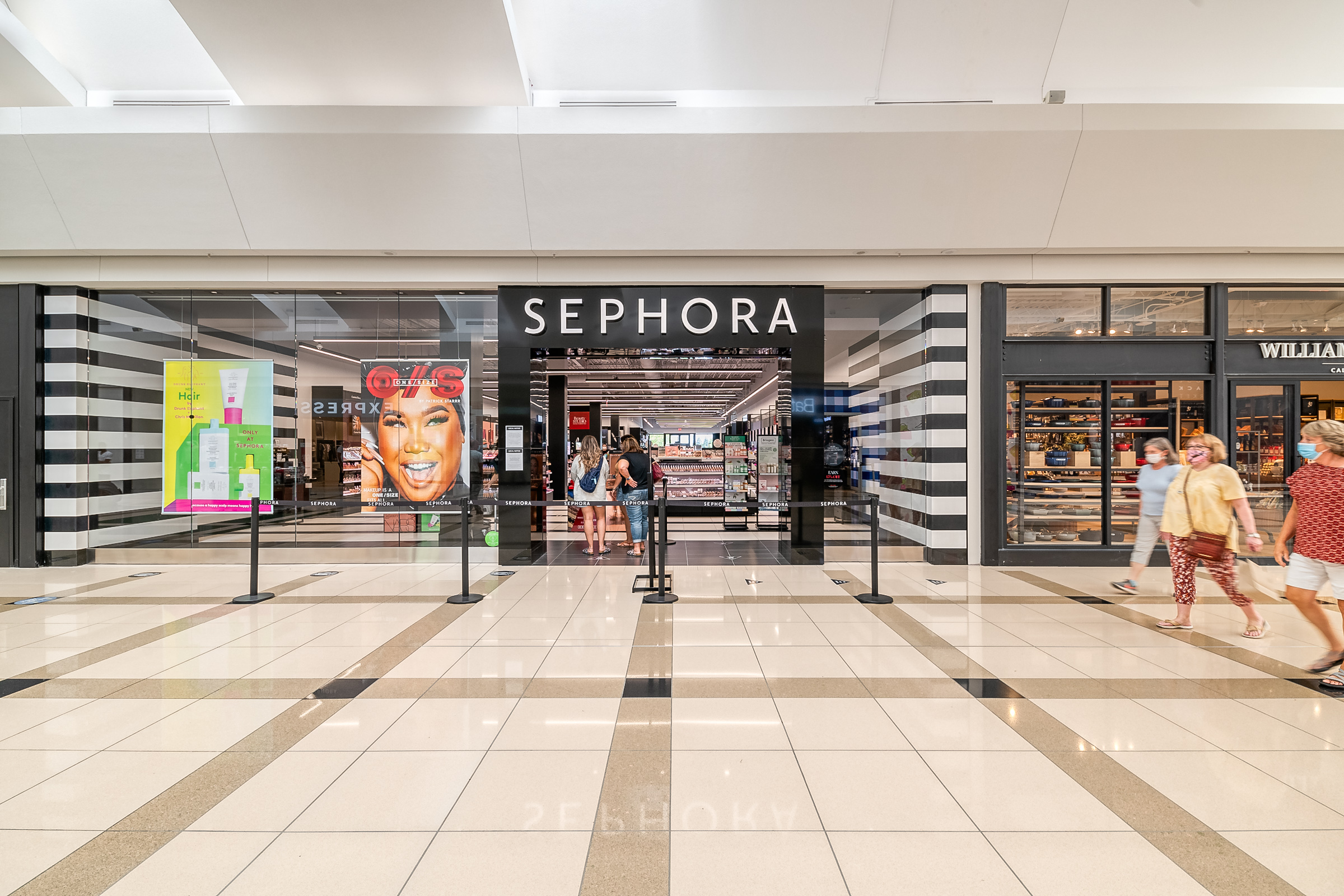 Relocated & Remodeled Tenant Success
In the process of Woodland Mall's redevelopment, some of our pre-existing tenants relocated and remodeled their stores – which has substantially contributed to their ongoing successes!
Brands like Williams-Sonoma, Hollister, Bath & Body Works, Victoria's Secret, and Chico's all reported strong growth year over year. REI reported beating its 2019 sales goal and A'Beautiful Soul is in the top 10% of stores nationwide.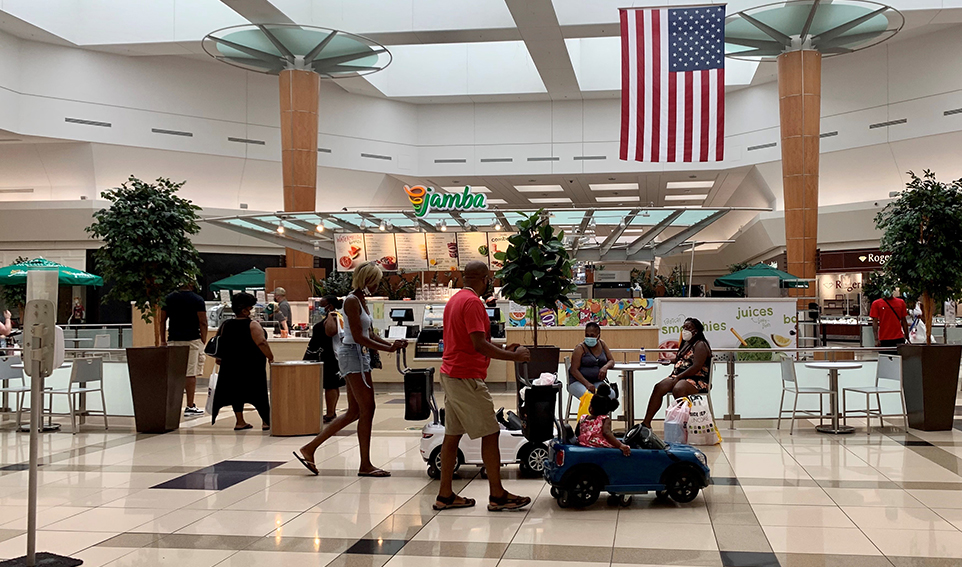 Delicious Dining Options
Shoppers have the option to sit down for a meal at one of our delicious restaurants – like The Cheesecake Factory, which is one of only two locations in all of Michigan. For an immersive experience, guests can dine at award-winning Black Rock Bar & Grill, where meals are served on a sizzling volcanic rock!
Woodland Mall shoppers can refuel at any of our casual or specialty food offerings. Grab a coffee at Starbucks, snack at Jamba, or satisfy a sweet tooth at Dairy Queen.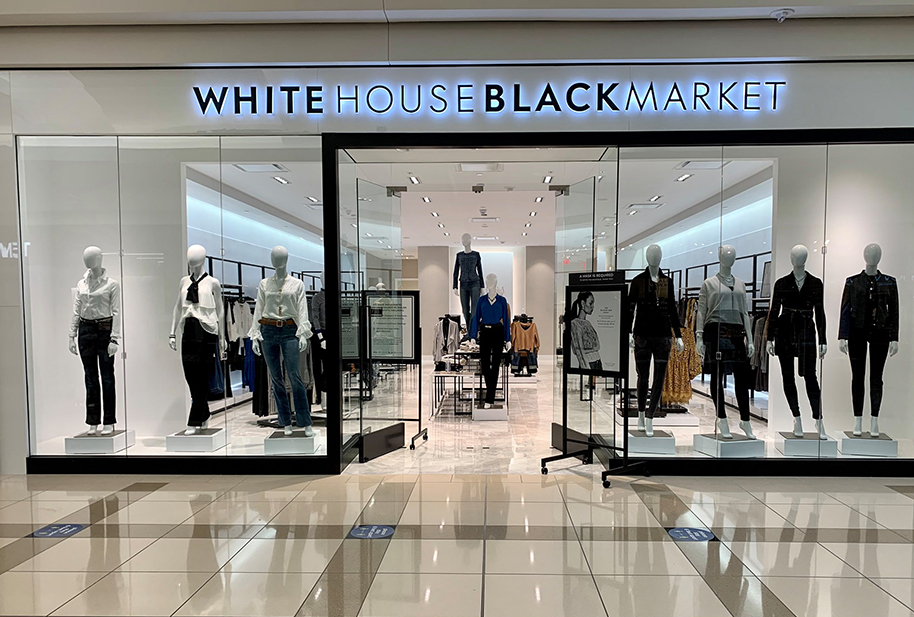 And that's not all…
As we have continued to navigate the new shopping landscape, Woodland Mall has adjusted its activation plan, welcoming the community with innovative events including drive-thru carnival food truck events, a pop-up Fall festival, and a Black-owned Business Showcase. The 175,000 square foot addition to Woodland Mall became home to some of our top-performing retailers and we are seeing continued success as we to add to our retail mix. The newest addition, White House | Black Market, opened this past weekend and is already exceeding sales goals! They join other new-to-roster additions Sephora, Tempur-Pedic, Jamba and Champs.
In the year since redevelopment, Woodland Mall has added coveted new tenants, driven increased traffic, and cemented its place as the high-quality retail and dining experience that Grand Rapids consumers are looking for!
To learn more about Woodland Mall, visit the property page.