PREIT Reports Significant Increase in Traffic at Recently Opened Redevelopments Over Thanksgiving Weekend
PREIT (NYSE: PEI) today announces robust results at its key redevelopment projects to jump-start the holiday shopping season.  PREIT's long-term transformation plan culminated with the opening this past fall of three major projects: Fashion District Philadelphia, Woodland Mall and Plymouth Meeting Mall.  The multi-year plan encompassed low-productivity asset dispositions, anchor repositioning and high-impact redevelopment and re-merchandising initiatives, laying the groundwork for earnings growth and portfolio strength in the new paradigm for retail.
Fashion District – Philadelphia, PA
In just over two months since opening, Fashion District has welcomed over 2 million visitors, an achievement for a property marching toward stabilization.  Upcoming openings of key destination tenants, including Round 1, Wonderspaces, Primark and Sephora are likely to bolster these results.  This project, situated in an unrivaled location in Philadelphia, represents the newest generation of retail experiences encompassing dining, entertainment, immersive experiences and an array of retail spanning the quality and pricing spectrum.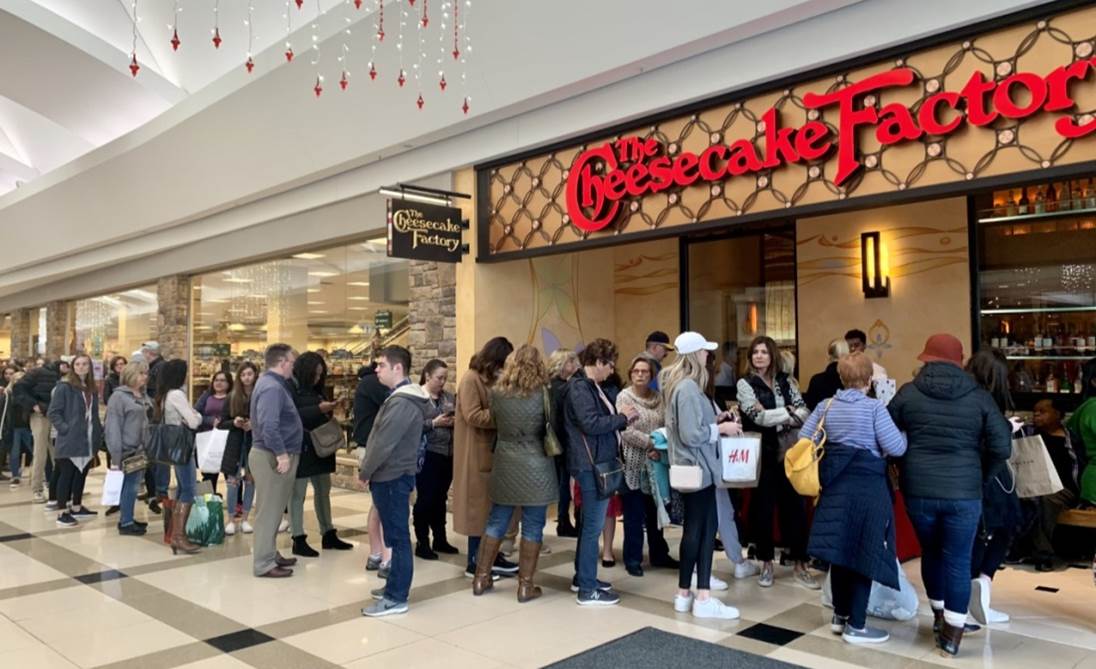 Woodland Mall – Grand Rapids, MI
The opening of the highly-anticipated Woodland Mall expansion wing has been a resounding success.  Recent openings include high-impact tenants, many of which are exclusive and new-to-market such as Von Maur, Urban Outfitters, The Cheesecake Factory, Tricho Salon, Black Rock Bar & Grill. The new retailers further establish Woodland Mall as a dominant consumer destination complete with in-demand dining, high-quality retail and a blend of national and local tenants.  Traffic for the Black Friday weekend was up 29% over last year with many retailers reporting sales in excess of their goals.
Plymouth Meeting Mall – Plymouth Meeting, PA
As part of its ongoing anchor repositioning effort, PREIT welcomed new retail, dining and experiential concepts for consumers at Plymouth Meeting Mall. Most recently, Dick's Sporting Goods, Burlington, Miller's Ale House and Edge Fitness have opened their doors in the former Macy's space.  Benefiting from a bullseye location in the Philadelphia suburbs, traffic was up 24% over last year's Black Friday  weekend.
"The work we have done in strengthening our portfolio continues to deliver exceptional results," said Joseph F. Coradino, CEO of PREIT. "We are excited to offer a refreshed experience to shoppers throughout our portfolio and are particularly pleased that they are intrigued by our highest profile redevelopment projects.  To experience this notable upswing in traffic at the properties where we've made significant investments is a testament to the strength of our strategy and the potential for a sustained, long-term impact on sales productivity and shareholder value."