PREIT Has a Winning Start to 2020
Our teams' work on two of PREIT's largest projects of 2019, Fashion District Philadelphia and Woodland Mall, continue to receive praise. We are proud to announce that PREIT has been selected as a double-category winner of the 2019 Real Estate Marketing Awards (REMAS). The REMAS awards recognize the best content marketing projects, agencies and marketers in the real estate industry each year. Woodland Mall also got another recognition as a Newsmaker in Grand Rapids.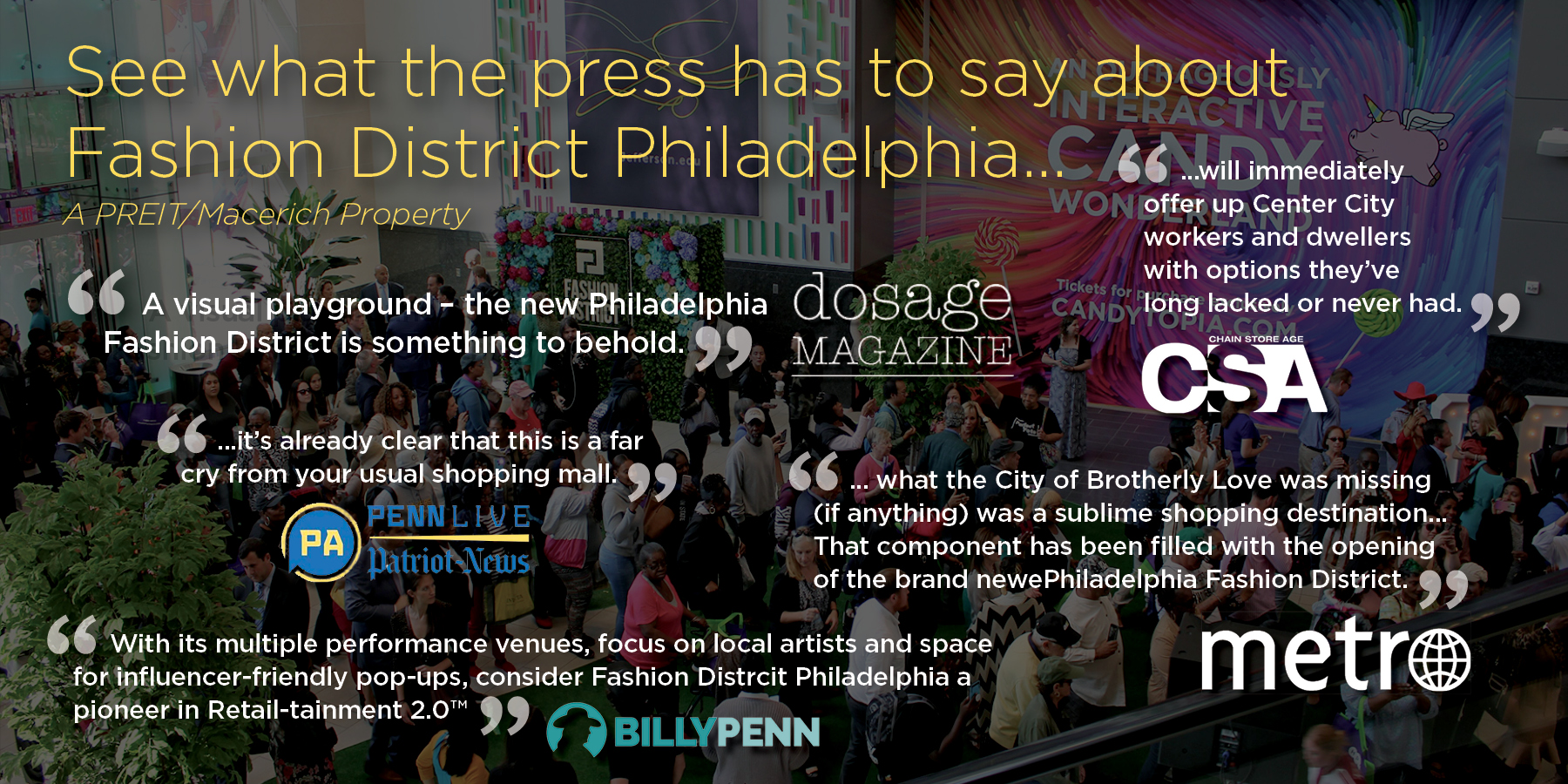 REMAS Awards Strategic Communications: Communications & Public Relations – Fashion District Philadelphia
Opening a new retail, dining and entertainment destination in a downtown setting is no easy feat. But through the strategy and vision of joint venture partners PREIT and Macerich, Fashion District Philadelphia was born.
The overall brand and marketing campaign was created to be inclusive and incorporate the diverse, yet accessible concepts at The District. When Philadelphians want something, they go for it without thinking – just acting. The advertising campaign leaned into this notion of "Go For It" – reflecting the courage and authentically Philly attitude that feels fresh and stylish to residents and tourists. "Go For It" was designed to cut through the clutter with bold, simple and impactful messaging containing both the essence of Philly's attitude and the accessible, inclusive nature of The District.
Through strategic advertising, social media, public relations, and events leading up to the opening, the District welcomed 150,000 visitors over the four-day opening weekend – which resulted in 87% of tenants reporting strong traffic and sales, and with a majority exceeding sales expectations for opening weekend.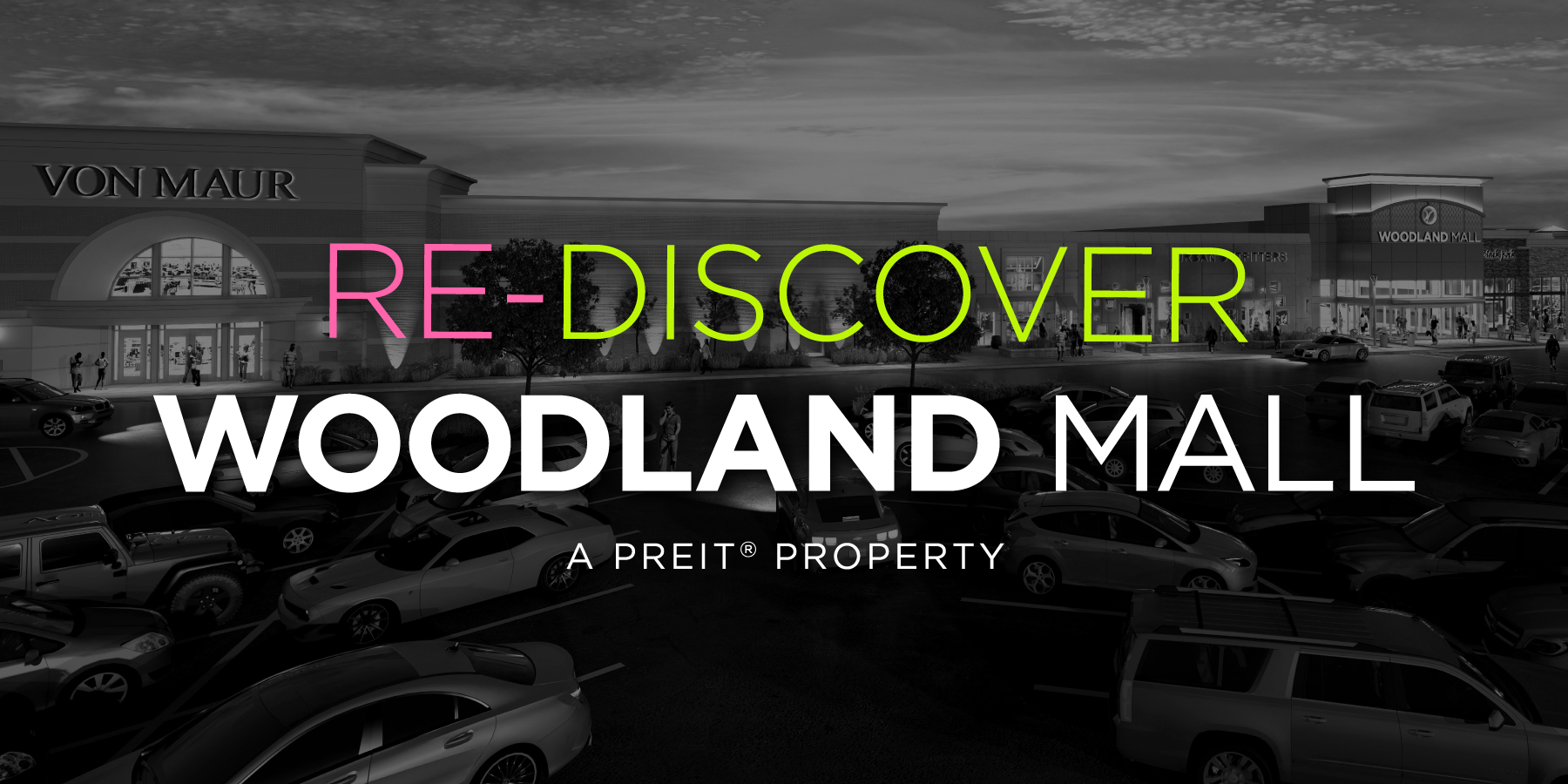 REMAS Awards Strategic Communications: Marketing Promotion Campaign – Rediscover Woodland

Rediscover Woodland Mall was conceptualized by Creative Director, Cathy Timmons, to introduce the new and improved Woodland Mall to the Grand Rapids, MI community and expand our existing trade area. The $100 million redevelopment features 19 new retailers, including fashion department store, Von Maur, and this campaign's goal was to introduce those retailers and the revamped mall itself.
The campaign was spread throughout the mall and trade area, as well as billboards up to 30 miles away. It worked in a variety of mediums including out-of-home advertising, small and large format print, web, social media and email. A significant portion of large-format in-mall creative was produced to eject color and life throughout the property. A dynamic custom pattern was created to serve as a backdrop for grand opening events as well as hold spaces for additional tenants opening in 2020.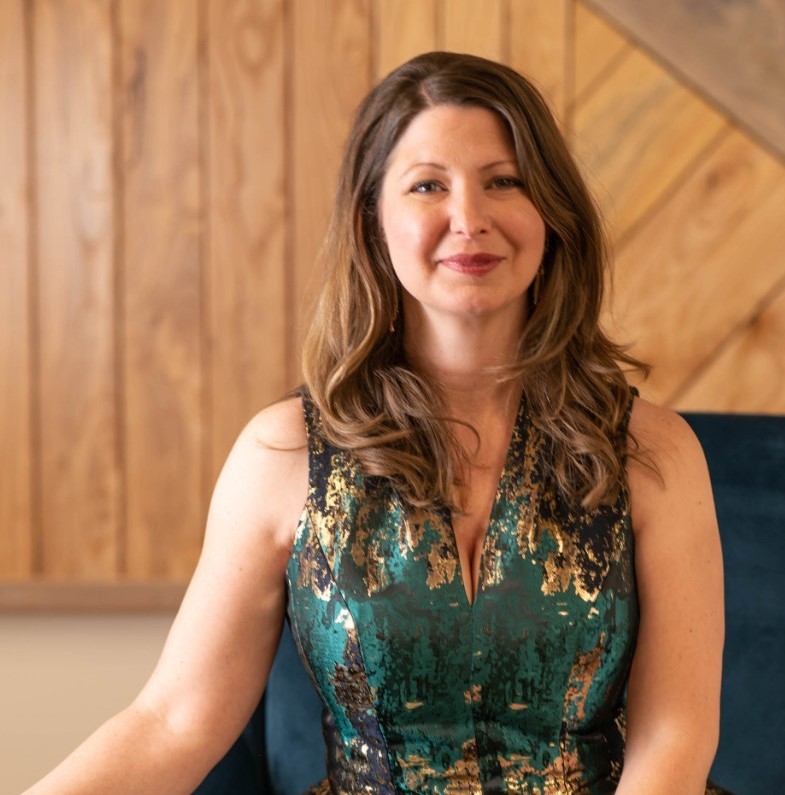 Grand Rapids Business Journal's Newsmaker in Retail – Cecily McCabe at Woodland Mall
Cecily McCabe, Marketing Director at Woodland Mall, was recognized as Grand Rapids Business Journal's Newsmaker of the Year in Retail. She has been at the forefront of promoting a new, premium shopping experience as the center underwent a recently completed $100 million redevelopment. In October 2019, 290,000-square-feet of new retailers opened, featuring the first Von Maur in West Michigan.
Congratulations to everyone who worked so hard to bring these two major projects to life. We're excited to see what the rest of 2020 holds!