PREIT Experiences Substantial Operating Momentum
Core Mall Comparable Sales Reach Record-High $618 per square foot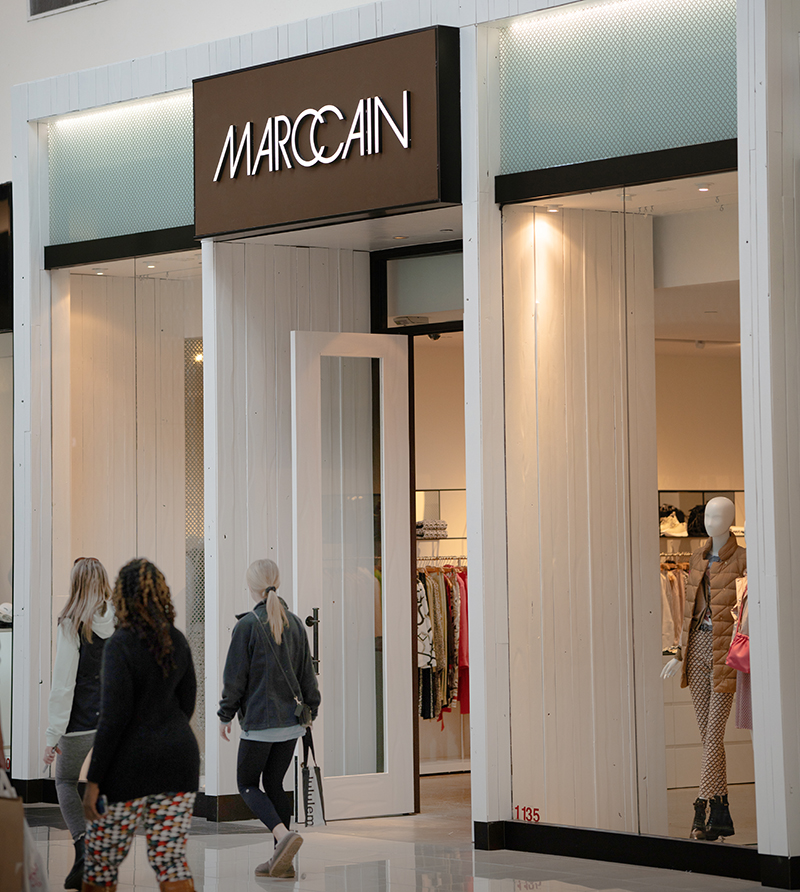 PREIT, a leading real estate investment trust focused on creating thoughtful, community-centric properties, provided an update on key activities continuing to signal consumer and tenant demand.
February Core Mall Comparable Sales per square foot hit an all-time high at $618. Over 60% of the portfolio is generating sales productivity in excess of $550 per square foot, a clear indicator of the success tenants are finding in PREIT's portfolio. Leading the growth over January results are: Mall at Prince George's, Springfield Town Center, Moorestown, Jacksonville and Capital City Malls.
Key tenants continue to open across the portfolio, resulting from this success.
Recently, Marc Cain, an elite women's ready-to-wear brand hailing from Germany, opened at Cherry Hill Mall and HomeGoods opened their store at Cumberland Mall last week.
Looking ahead, exciting things are on the horizon across the portfolio:
Eddie V's, Warby Parker, Deo Eyewear and M2O Burgers are slated to open at Cherry Hill Mall. Cherry Hill Mall will now boast one of the best restaurant lineups on the east coast.
LEGO Discovery Center at Springfield Town Center, will be the first of this brand new prototype in the entire country.  This addition helps fulfill the vision for STC – differentiating it among other DC-area retail properties and becoming a trophy in its own right.
Tilted 10 is expected to replace JCPenney at Willow Grove Park, joining expanding local businesses and filling an entertainment void at the property. BBQ Unlimited, a family-owned business regularly recognized as one of the best barbecue locales in the region, joined the lineup earlier this year and Slime Time Entertainment, an interactive slime lab for families, plans to open soon.
Phoenix Theatres is expected to open a new state-of-the-art movie theatre in April at Woodland Mall, joining recent new-to-region additions Offline by aerie, Rose & Remington and Lovisa. This Theatre replaces a 2nd run theater and matches the quality of the upgrades we have made at the property including the region's only Apple, Cheesecake Factory and Von Maur.
"Delivering new tenants to our communities and creating these refreshed environments has continued to drive consumer interest leading to impressive sales growth for our tenants, allowing us to continue to attract unique-to-market destinations," said Joseph F. Coradino, Chairman and CEO of PREIT. "Our expectation is that improving fundamentals will lead to better valuations and debt reduction through increased opportunities to raise capital."