PREIT Executes 90,000 Square Foot Lease for Self Storage Facility at Mall at Prince George's
Transaction highlights PREITs ingenuity in transforming underutilized space, that had never been occupied before, and delivering a broad array of uses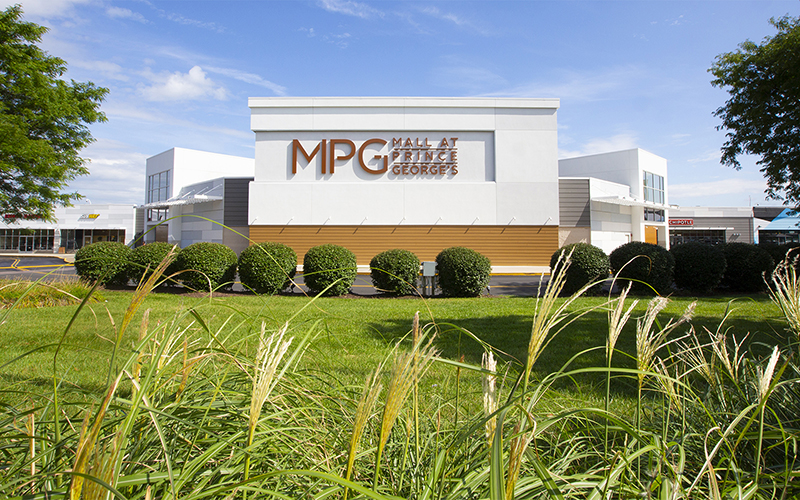 PREIT announced that the company has signed a new lease for a self storage facility at Mall at Prince George's in Hyattsville, MD. The site will be developed by Poverni Sheikh Group, LLC, it's 10th self-storage project in the Mid-Atlantic. The approximately 90,000 square foot facility of drive-in sub grade space is expected to open in Q1 2022, delivering a new source of non-retail revenue.
Located just outside of Washington DC, the property is perfectly situated to benefit from growth in the region, along the Metro line and approximately 15 miles from Amazon HQ2 in Crystal City. In densely populated Hyattsville, MD, MPG is surrounded by a growing trade area where household incomes exceed the US average by over 15 percent. Nearly $1 billion has been invested in the region over the past several years on high quality housing and office development, underscoring the immense potential for a growing shopper community.
PREIT is focused on reinventing its platform by creating a diverse and expansive environment, marked by a healthy mix of uses that capitalize on bullseye locations to produce a broader consumer base, create stronger business models and provide greater market flexibility. This amenity adds to the broad array of attractions already at MPG, including attractive quick-serve dining options Chipotle, Five Guys, & Pizza, Mezeh Mediterranean; full service dining offerings Miller's Ale House and Outback Steakhouse; fitness facility Planet Fitness, complementing the sought after retail offerings H&M, ULTA, DSW, Target, Marshall's, Ross Dress for Less, among others.
Eugene Poverni, CEO of Poverni Sheikh Group, LLC commented, "We're excited to have our second Prince George's County self-storage location in such a vibrant, retail rich environment and look forward to being an amenity for the community at-large."
Poverni Sheikh Group, LLC is a 30-person vertically integrated real estate company with in-house development, construction, bridge lending and property management platforms, with a particular emphasis on the self-storage and multifamily real estate sectors. The Company has developed in excess of $250m of real estate across 15+ projects and lent over $100m to its borrowers since the Company's 2012 inception. Poverni Sheikh Group, LLC was represented by John Leskow of Savills Inc, a national real estate firm specializing in tenant representation.
"This new addition is the perfect example of our value-add approach to our portfolio in a dynamic environment, turning unused space into a storage facility in a market dense with new apartment homes," said Joseph F. Coradino, CEO of PREIT. "This is yet another example of PREIT's progress in its plan to maximize the value of its distinctive real estate portfolio through the introduction of the highest and best uses available across its portfolio, enhancing strong assets in a great markets."
Visit Mall at Prince George's page to learn more about the property.