New Dining Establishments Join PREIT Portfolio
Shake Shack debuts at Plymouth Meeting Mall Today
Supporting local dining venues a top priority amid restrictions
PREIT  announced that several new dining establishments have opened in the past few months, highlighting the appeal of its first-class locations.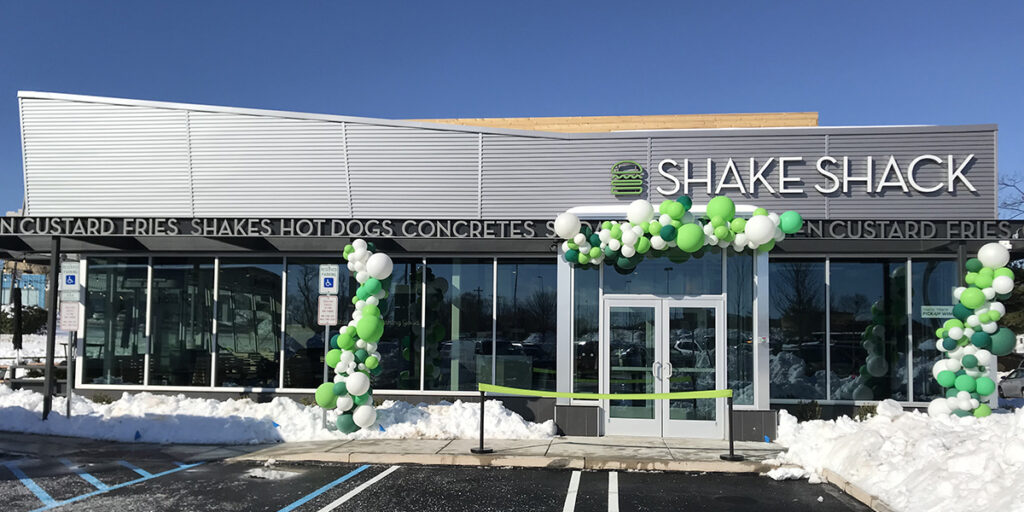 OPENING TODAY
Shake Shack at Plymouth Meeting Mall
RECENT FULL-SERVICE ADDITIONS
Blaze Pizza at Capital City Mall
Miller's Ale House at Mall at Prince George's
RECENT QUICK SERVE ADDITIONS
Jamba at Cherry Hill and Woodland Mall
Haagen-Dazs at Willow Grove Park
According to the National Restaurant Association, the restaurant industry employs over 15 million people.  Dining establishments have been a vital addition to shopping centers as consumers were driven to spend on experiencing new things in recent years.  On-going restrictions have continued to take their toll on this sector, in particular.  PREIT encourages patrons across the country to support local jobs by taking advantage of whatever operations are available, including delivery and takeout services.
As a symbol of its support and the Company's amped-up focus on helping its tenants do business, PREIT's Valentine's Day campaign, Just Love, is designed to drive business throughout its portfolio through gift card giveaways that will primarily benefit its restaurant partners as it encourages its customers to show love and kindness to all.
"Restaurant-goers have been important traffic drivers at our centers for years.  We are excited to continue to welcome sought-after brands and are confident the pent-up demand for experiences and gathering will benefit our tenants in the months to come," said Joseph F. Coradino, CEO of PREIT. "PREIT is making great progress in its plan to maximize the value of its distinctive real estate portfolio through the introduction of the highest and best uses available across its portfolio and new-to-market dining options. The addition of renowned Shake Shack is a perfect example of execution on this strategic approach."
Blaze Pizza at Capital City Mall
&pizza at Willow Grove Park