PREIT Adds Saks Fifth Avenue OFF 5TH to Springfield Town Center Tenant Roster
First-to-Portfolio Retailer Bringing Accessible Luxury to Springfield, VA
Philadelphia, PA, September 15, 2016 – PREIT (NYSE: PEI) today announced the grand opening of Saks Fifth Avenue OFF 5TH at Springfield Town Center in Springfield, VA. The luxury-value retailer occupies 30,000 square feet with a grand presence on two levels, marking the retailer's first mall location in Northern Virginia and a first in PREIT's portfolio.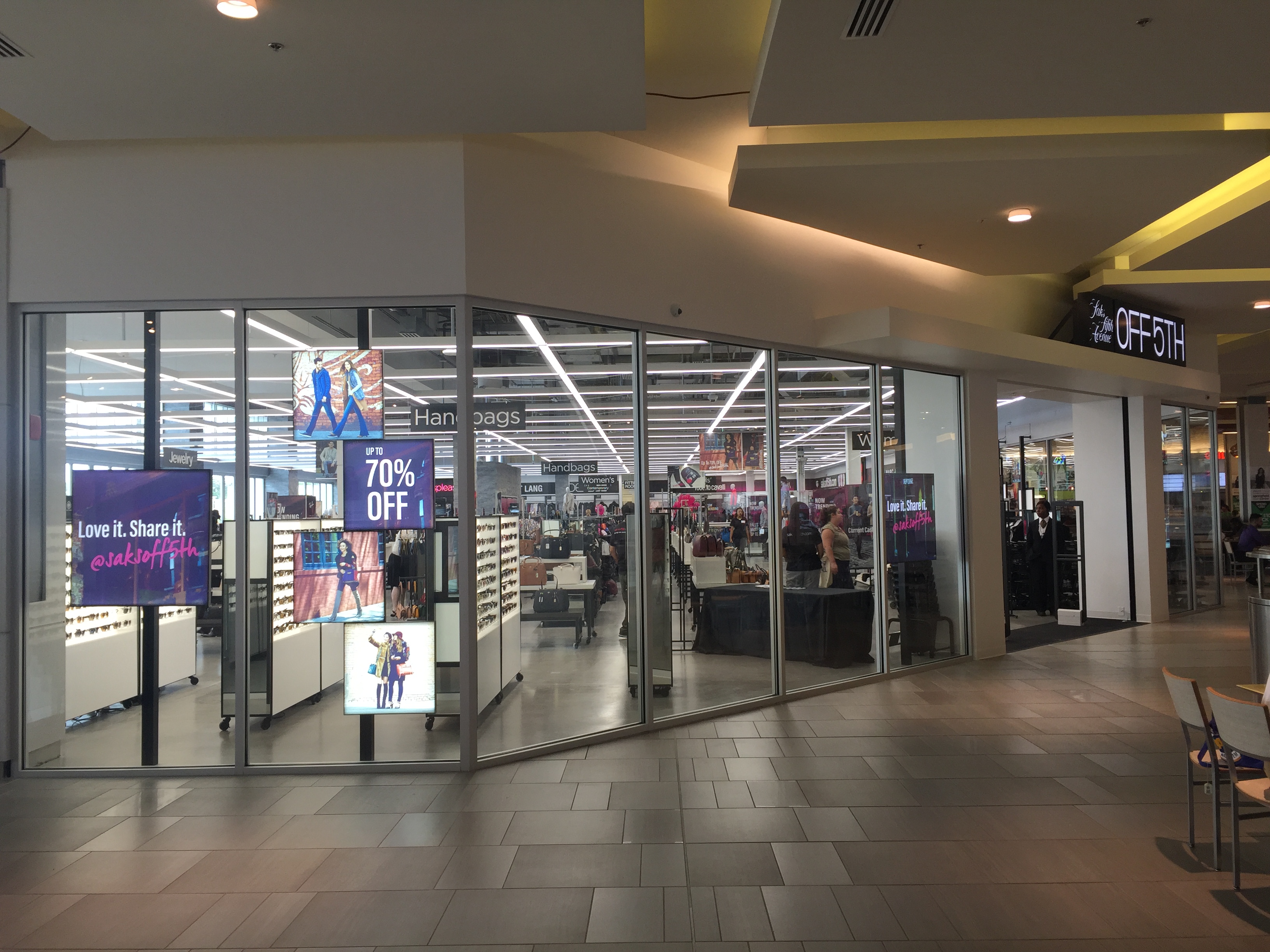 Saks Fifth Avenue OFF 5TH, a perfect complement to a diverse tenant mix at Springfield Town Center, offers high-quality, on-trend products and exclusives as well as exceptional service at remarkable savings. The retailer, a leader in the value-luxury segment, offers a lineup of more than 800 sought-after brands at up to 70 percent off. With new arrivals shipped to the store nearly every day, customers can discover fresh and on-trend merchandise on every visit.
The addition of Saks Fifth Avenue OFF 5TH underscores our commitment to strengthening a key Premier property, Springfield Town Center, and also improving quality through the addition of in-demand retailers throughout our portfolio. Premium off-price retailers are growing market share with consumers and the Saks OFF 5TH brand is a leader in this category, offering our shoppers an accessible luxury off-price retail experience.
The opening of Saks OFF 5TH at Springfield Town Center is an exciting step as we continue to grow our footprint across the United States. We look forward to bringing Springfield shoppers the Saks OFF 5TH 'thrill-of-the-hunt' experience we are known for, delivering on-trend, premium fashion finds at the best value.
Since its October 2014 grand re-opening, Springfield Town Center has experienced a revitalization with new, high-quality tenants and increased shopper traffic. The mall offers a dynamic retail, dining and entertainment experience including Macy's, JC Penney, Target, Michael Kors, J. Crew, Forever 21, H&M, Francesca's Collection, Maggiano's Little Italy, Yard House Restaurant, LA Fitness, Regal Cinema, Nordstrom RACK, and the Mid-Atlantic's only Topshop, among other tenants. It is located in Fairfax County, one of the wealthiest and highest income counties in the U.S.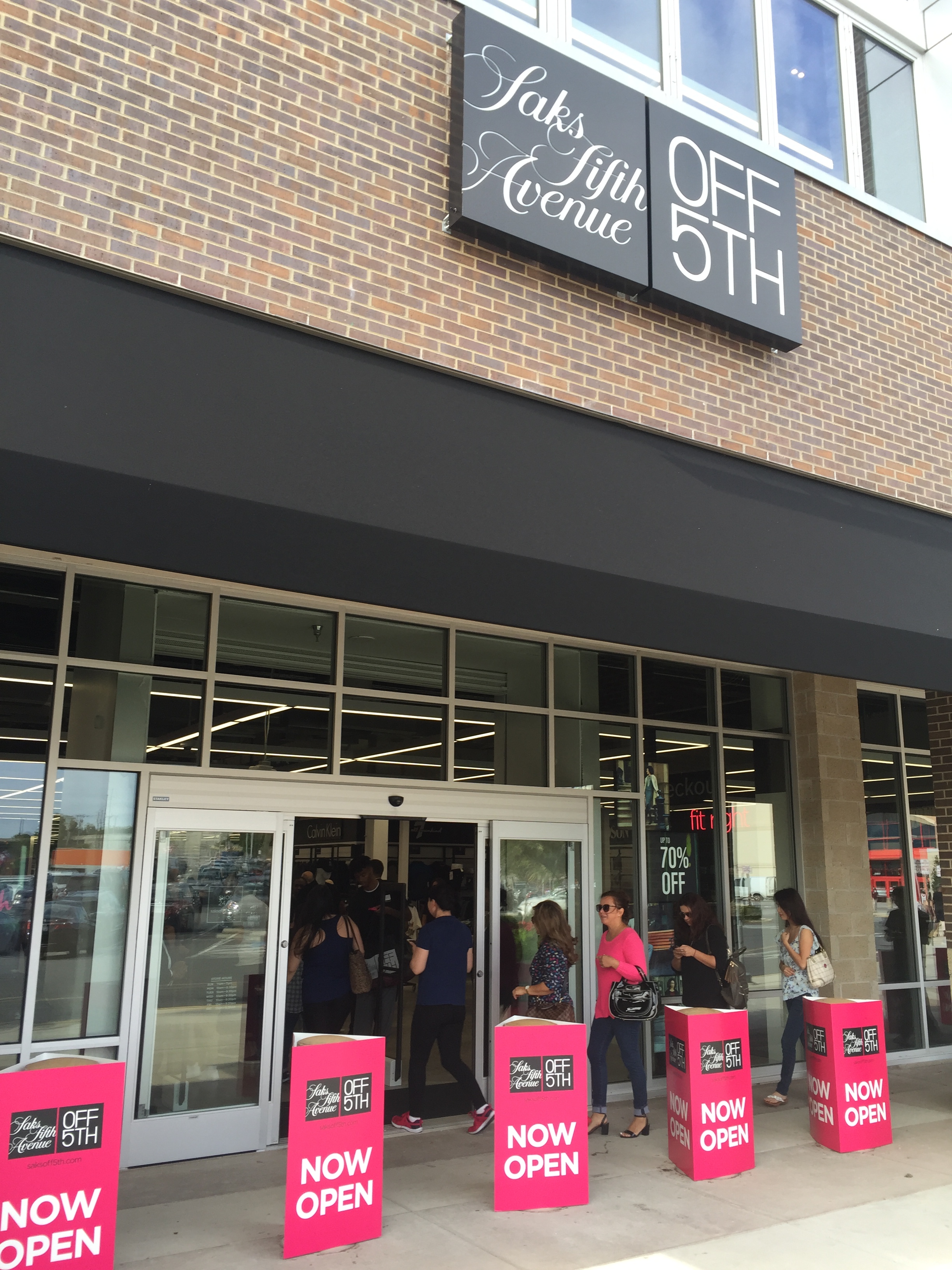 About PREIT
PREIT (NYSE:PEI) is a publicly traded real estate investment trust specializing in the ownership and management of differentiated shopping malls. Headquartered in Philadelphia, Pa., the company owns and operates approximately 25 million square feet of retail space in the eastern half of the United States with concentration in the Mid-Atlantic region's top MSAs. Since 2012, the company has driven a transformation guided by an emphasis on balance sheet strength, high-quality merchandising and disciplined capital expenditures. Additional information is available at www.preit.com, on Twitter or LinkedIn.
About SAKS FIFTH AVENUE OFF 5TH
As part of the Hudson's Bay Company brand portfolio, Saks Fifth Avenue OFF 5TH is a world-class destination for top designer brands at extraordinary value. The retailer's 106 stores and e-commerce division, saksoff5th.com, combine the two great joys of shopping: the delight of discovering the best in luxury and the thrill of finding a deal. A modern shopping experience of carefully curated off-the-runway trends, exceptional service, and savings on the biggest names in fashion, Saks Fifth Avenue OFF 5TH leads the market as the premier luxury-value destination.
Forward Looking Statements
This press release contains certain "forward-looking statements" within the meaning of the federal securities laws. Forward-looking statements relate to expectations, beliefs, projections, future plans, strategies, anticipated events, trends and other matters that are not historical facts. These forward-looking statements reflect PREIT's current views about future events, achievements or results and are subject to risks, uncertainties and changes in circumstances that might cause future events, achievements or results to differ materially from those expressed or implied by the forward-looking statements.  Important factors that might cause future events, achievements or results to differ materially from those expressed or implied by PREIT's forward-looking statements include those discussed in its Annual Report on Form 10-K for the year ended December 31, 2015 in the section entitled "Item 1A. Risk Factors."  PREIT does not intend to update or revise any forward-looking statements to reflect new information, future events or otherwise.
CONTACTS:
Heather Crowell
SVP, Corporate Communications and Investor Relations, PREIT
(215) 454-1241
Meghan Biango
Senior Manager, Public Relations, Saks OFF 5TH
(646) 802-8806