Support Small Businesses Across PREIT Properties
This year more shoppers than ever are choosing to shop local, especially during the holiday season. Small Business Saturday is the perfect time to discover a new favorite local store and cross some names off your list. The small businesses at PREIT's properties are a valued part of our retail experience – they have unique offerings, hand crafted items, and shopping local directly supports our communities.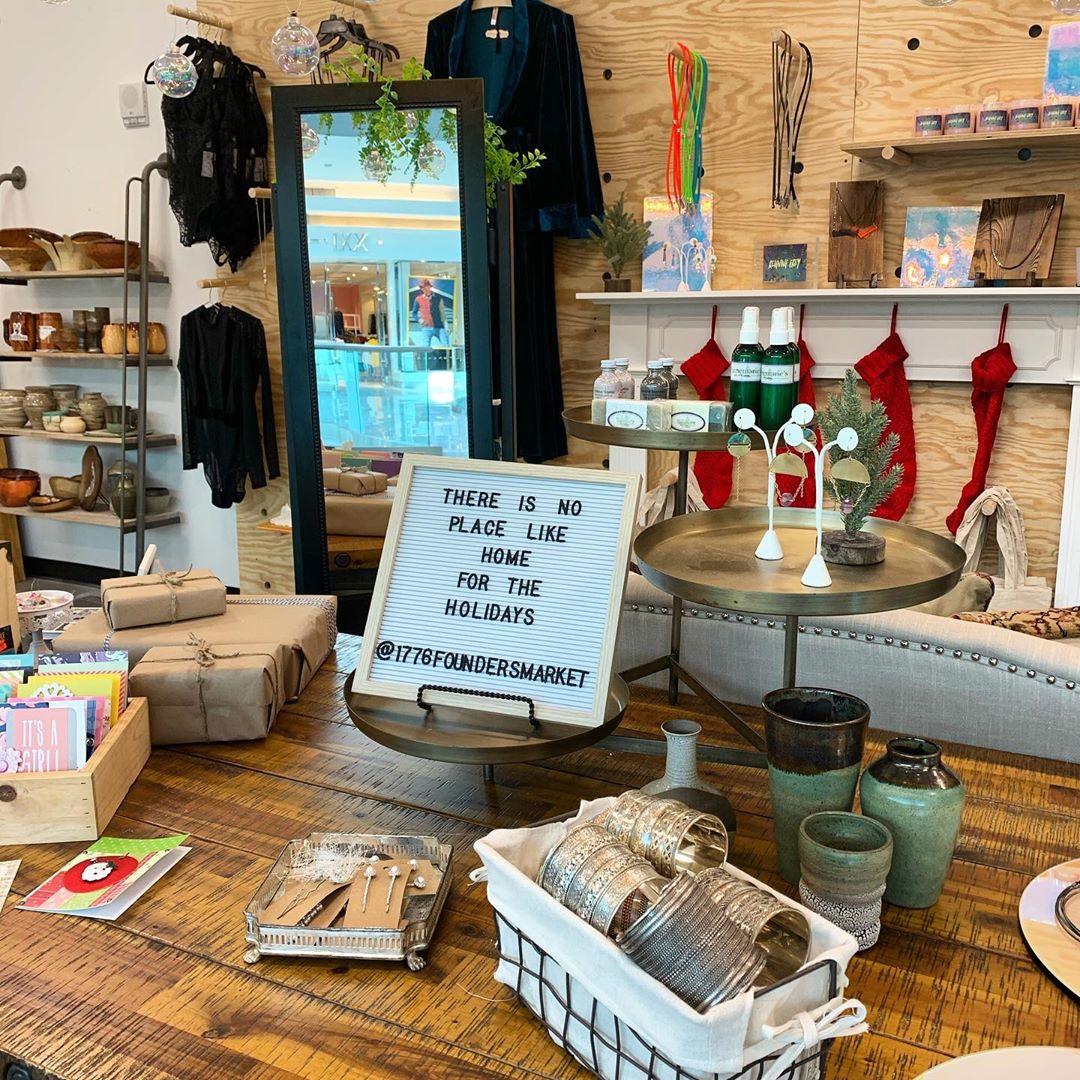 Small Business Gifts
Shopping at small businesses is a great way to support your community, but it's also a great way to find one-of-a-kind gifts for your friends and family! 1776 Founders' Market at Cherry Hill Mall is a curated marketplace that features local artisans and makers. They have unique items and gifts that are rotated regularly.
Stop by Makarios at Woodland Mall for handmade home décor that would add to any space. Their talented craftsmen also create custom items, which would make for a very special gift! Fason de Viv, a recent addition to Fashion District Philadelphia, offers affordable, ethically, and environmentally conscious curated items of clothing, accessories, home goods, health & beauty products. The Curing Room at Francis Scott Key Mall has handcrafted gifts like body scrubs, natural soaps, tea blends and more – perfect for a self-care gift package.
Capital City Mall is hosting a Holiday Market every Friday to Sunday through December 20th. The Holiday Market will showcase local craft and gift vendors, making it the ideal place to find all your holiday gifts. The vendors change from weekend to weekend, so the market will be a little different every weekend! Check Capital City Mall's events to see the list of vendors for each weekend.
Holiday Activations

This year we're excited to welcome unique tenant offerings that are here just for the holiday season. Sleigh at Willow Grove Park offers gift storage and personalized inventory for your holiday purchases, making gift giving a whole lot easier (especially for parents of nosey kids)! All your gifts can be delivered directly to Sleigh, where they are unpacked, stored, and inventoried – they even offer gift wrapping as an additional service.
Get your family out of the house to have some fun this Small Business Saturday at Cumberland Mall's limited time Saving Santa's Toyshop Escape Room. Help Santa save Christmas from Jack Frost's mischievous Ice Gremlins in this 30-minute family-friendly escape room!
Check out your local mall's website to see all the small businesses to support on Small Business Saturday and throughout the holiday season.