Center Court: PREIT's Top Ten Hits of the Decade
2019 has come and gone, marking the end of a tremendous year for PREIT and a transformative decade. Through the whirlwind of changes in the retail industry, we seized every opportunity to make an imprint as an industry leader – from welcoming new leadership, to crafting a tenant mix that aligns with consumer preferences, to property redevelopments, to successfully replacing old anchor stores. We are immensely proud of how our Company has transformed in the past decade. Here are a few highlights that stand out to us:
1. Setting the Stage for a New Tenant Mix
We kicked off the decade by pioneering grocery stores as shopping center anchors, an unheard of venture prior to 2010. The addition of Whole Foods at Plymouth Meeting Mall was the start of our $100M redevelopment project at the property. Since then, we've expanded not just our definition of an anchor store, but the industry's definition.
2. New Era, New CEO
As portfolio transformation began, Joe Coradino stepped into his role as CEO in 2012 and has since worked tirelessly to establish PREIT as a leader in the retail industry. Joe has played a vital role in developing and executing strategic priorities and has the vision to continue to steer the company into a new era.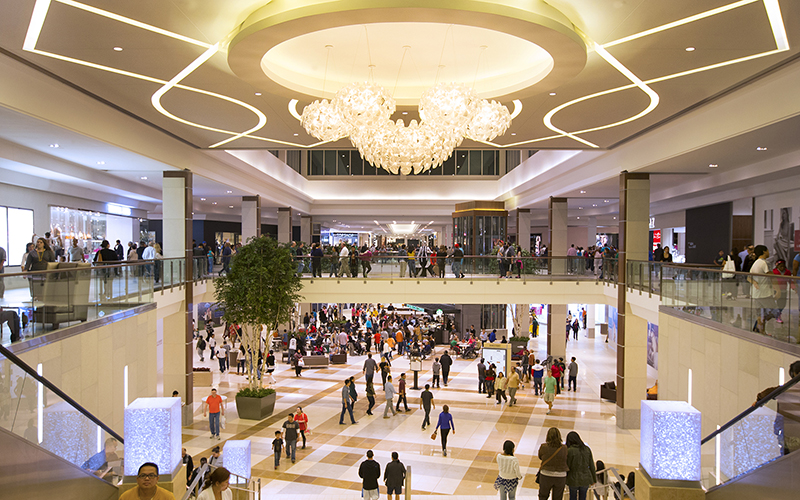 3. Out with The Old, In with the New
Our focus this decade was to curate a high quality and high performing portfolio. In 2012, we began an asset disposition program to sell under-performing malls, and in just five years, we strategically sold 17 properties – roughly 40 percent of our past portfolio. This generated over $750 million in gross proceeds, which we reinvested in redevelopment and remerchandising priorities.
Springfield Town Center underwent a dramatic renovation and rebranding in 2014. Not long after, in March 2015, PREIT acquired the newly-renovated center for $465 million. The strategic acquisition marked a milestone in the transformation of our portfolio and underscored the tremendous progress we made in enhancing our properties. Within just the first full year of operation, the center recorded $505 per square foot in sales for tenants less than 10,000 sq. ft., which was 18 percent above our portfolio average in September 2015.
4. Breaking Boundaries with Unconventional Tenants
The first LEGOLAND Discovery Center in Pennsylvania arrived at Plymouth Meeting Mall in 2017. One of only nine in the United States – and only the 17th worldwide – the indoor family-friendly attraction was a first-to-portfolio tenant for PREIT, illustrating our strategy of revolutionizing the traditional shopping experience for consumers.
Following the LEGOLAND opening, we continued to break boundaries by introducing unconventional tenants to malls and offering new experiences for consumers. Since then, we've welcomed digitally native brands such as Peloton and MORPHE at Cherry Hill Mall, local small businesses including Uniquely Philly at Fashion District Philadelphia which includes Dolly's Boutique, The Sable Collective, South Fellini, and American Hats, plus other forward-thinking visual experiences such as Candytopia. We continue to shift our properties to create a unique destination for consumers – with over 20% percent of our space committed to dining and entertainment tenants.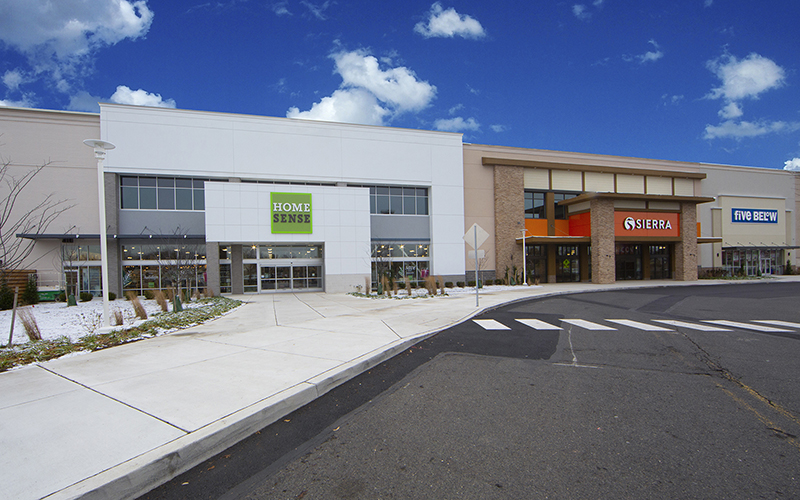 5. Staying a Step Ahead of Industry Trends
As the retail industry continued to evolve throughout the decade and department stores began to lose their consumer base, we proactively replaced traditional anchor stores with new dynamic tenants to elevate our properties. Through our efforts, we've transformed 11 former department stores into 24 new anchors in only 4 years: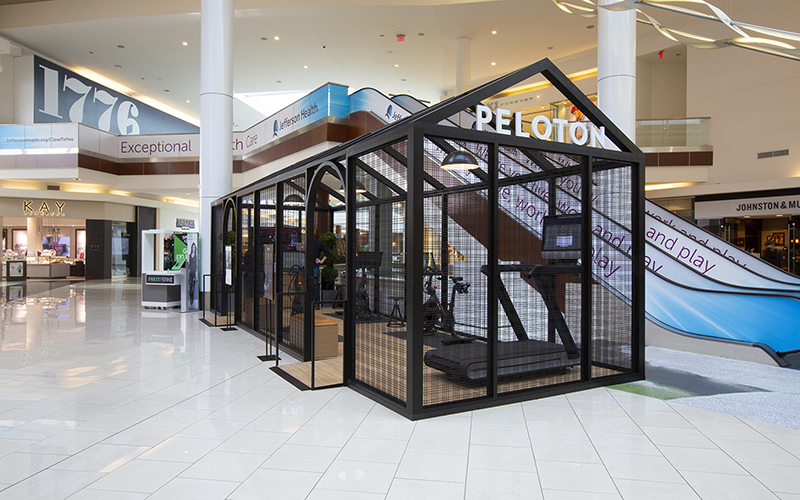 Mall
Former Anchor
New Anchor(s)
Cumberland Mall (NJ)
JCPenney
DICK's Sporting Goods
Capital City Mall (PA)
Sears
DICK's Sporting Goods
Fine Wine & Spirits
Primanti Bros.
Magnolia Mall (SC)
Sears
Burlington
HomeGoods
Five Below
Viewmont Mall (PA)
Sears
DICK's Sporting Goods
Field & Stream
HomeGoods
Exton Square (PA)
Kmart
Whole Foods
Valley Mall (MD)
Macy's
Onelife Fitness
Tilt
Bon-Ton
Belk
Sears
DICK's Sporting Goods
(opening 2020)
Willow Grove Park (PA)
JCPenney
Studio Movie Grill (opening 2020)
Moorestown Mall (NJ)
Macy's
HomeSense
Sierra
Michael's (opening 2020)
Five Below
Plymouth Meeting Mall (PA)
Macy's
Michael's (opening 2020)
Miller's Ale House
Burlington
Edge Fitness
DICK's Sporting Goods
6. Welcoming Advances in Retailer Technology and Offerings
As the retail world continues to progress, we have welcomed many advances by our retail partners to keep pace with an evolving consumer. These include buy-online-pickup-in-store (BOPIS), high quality brand pop-ups, virtual fitting rooms, incorporating food into retail space (did we hear Philadelphia-based retailer Urban Outfitters has a pizza shop in some stores?), incorporating experiences in store (a la lululemon yoga classes), using social media influencers to promote products, shopping without cashiers (Amazon Go) and the explosion of digitally native brands moving offline and many others. We are excited by the opportunity to embrace these changes in the retail landscape and look forward to seeing where our retail partners go next!
7. Transforming Our Portfolio through Remerchandising and Redevelopment
Two of our recent mall transformations highlighted our success in strategic remerchandising and redevelopment initiatives to bring best-in-class concepts to our properties. 2018 marked the completion of a $30 million investment to reshape the customer experience and cement the Mall at Prince Georges' place in the evolving Washington DC metro market. The new and improved property includes sought-after retail and dining venues such as ULTA Beauty, DSW, &pizza, Mezeh and more.
To close out the decade, Woodland Mall celebrated the opening of its expansion wing, featuring a lineup of in-demand tenants; many of which are exclusive and new-to-market including Von Maur, Urban Outfitters, Tricho Salon, Paddle North and Black Rock Bar & Grill.
8. Expanding into Multifamily
We developed a high-priority densification program to transform and innovate our assets, bringing a built-in audience of residents and overnight guests to our properties. We closed our first ever transaction of a multifamily land parcel, selling four acres at Exton Square to Hanover Company, generating over $10.0 Million in proceeds. Beginning this year, Exton Square will offer over 300 luxury apartments to create a mixed-use community at the property. This sale is only the start of our efforts as we look to bring 5,000-7,000 residential units in the Philadelphia and DC markets, and 1,500-3,000 hotel units across a dozen properties.
9. Fashion District Philadelphia Opens
The District officially opened in September 2019 with a successful four-day launch weekend to celebrate Philadelphia's newest shopping, dining, entertainment and cultural destination. Spanning three city blocks and approximately 900,000 square feet of space, this portfolio-defining project is over 85% committed. Since opening this fall, more than three million visitors have discovered The District, proving the successful development of this property.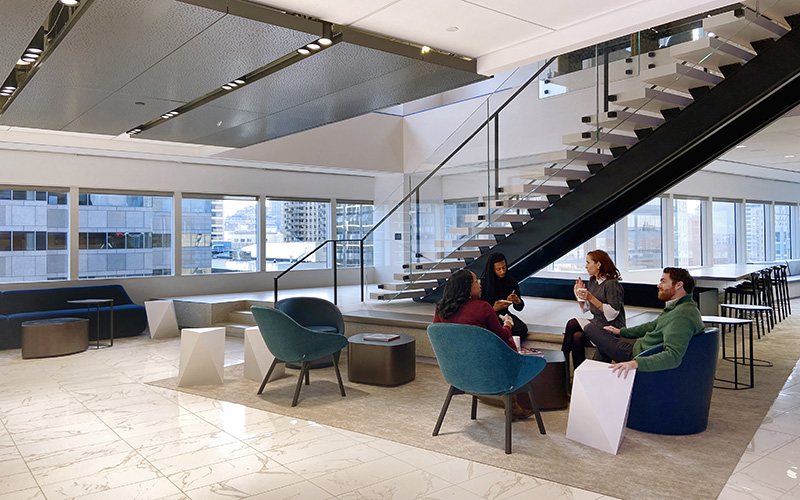 10. New Decade, New Corporate Office
To culminate the end of a decade that represents tremendous advancement, our team has officially relocated to a new corporate office at 2005 Market Street. During the past ten years, we have transformed our Company and our new space is one more thing we can take pride in. We look towards the future in our new office space to what we hope will be another successful decade filled with opportunity!
At PREIT, we are all proud of the past ten years filled with new ventures, relationships and opportunities. As we look to the future, we are dedicated to innovating our shopping centers and creating memorable experiences for consumers at each of our properties this year, and for the next decade!