Center Court: Last Minute Holiday Shopping? We got you covered!
The most wonderful (and hectic) time of year – from attending parties, to planning and hosting events, to –  of course – shopping for loved ones. Fear not, procrastinators- there are plenty of last-minute gift options to consider and some unique ones for those who "have it all". Never hesitate to grab a PREIT Malls American Express Gift Card, but if you're interested in being creative, this year give the gift of…
ADVENTURE
Pick up a gift card to a cutting-edge, live-action entertainment escape room and treat friends or family to an immersive, hands-on experience where players are in the center of the action – at the brand new 5 Wits at Plymouth Meeting Mall.
GADGETS
Who doesn't want the new iPhone X? Visit your local Apple store at Cherry Hill Mall, Willow Grove Park, or Woodland Mall and pick up the latest Apple technologies including the iPhone X, the Apple Watch Series 3, and the Apple TV 4k.
FUN 🙂
For the LEGO-love in your life, a gift card to LEGOLAND® Discovery Center at Plymouth Meeting Mall is a promise of future fun! Bundle it with a loaded Dave & Buster's game card or a Build-A-Bear gift card for a full day of smiles. At Round 1 Entertainment at Exton Square, you grab a gift card for Bowling and video games…or embarrass yourselves with a karaoke party for family, friends or coworkers to get into the spirit together.   And don't forget holiday movie season – tickets are going quickly – why not reserve seats for the family to see Star Wars and grab lunch or dinner?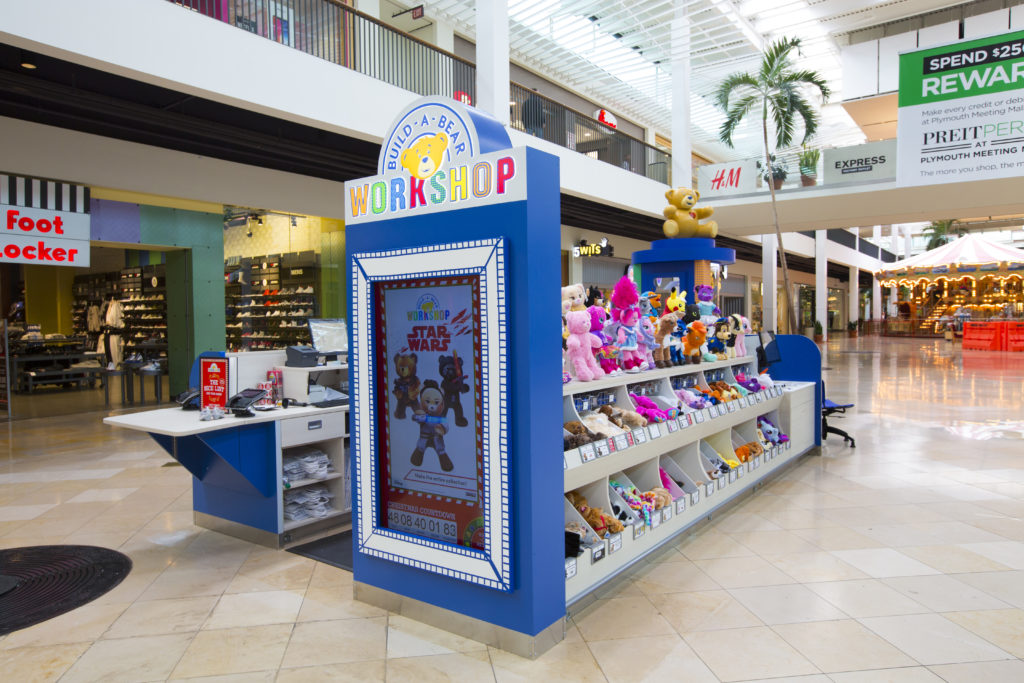 NOSTALGIA
Polaroid cameras are making a comeback. Pick up the latest camera for instant photo fun at Urban Outfitters at Cherry Hill Mall. While you're there, enjoy an interactive journey through the timeless classic, "A Christmas Story," and take a piece of the new Santa set home as a stocking stuffer, including leg lamp cookie cutters, fudge and Ralphie bunny magnets.
FASHION
Shop the latest trends at the new 26,000-square foot Zara at Cherry Hill Mall and Primark at Willow Grove Park. Look for the newest fashions in Pantone's 2018 color of the year, ultra violet, to kick start your 2018 wardrobe.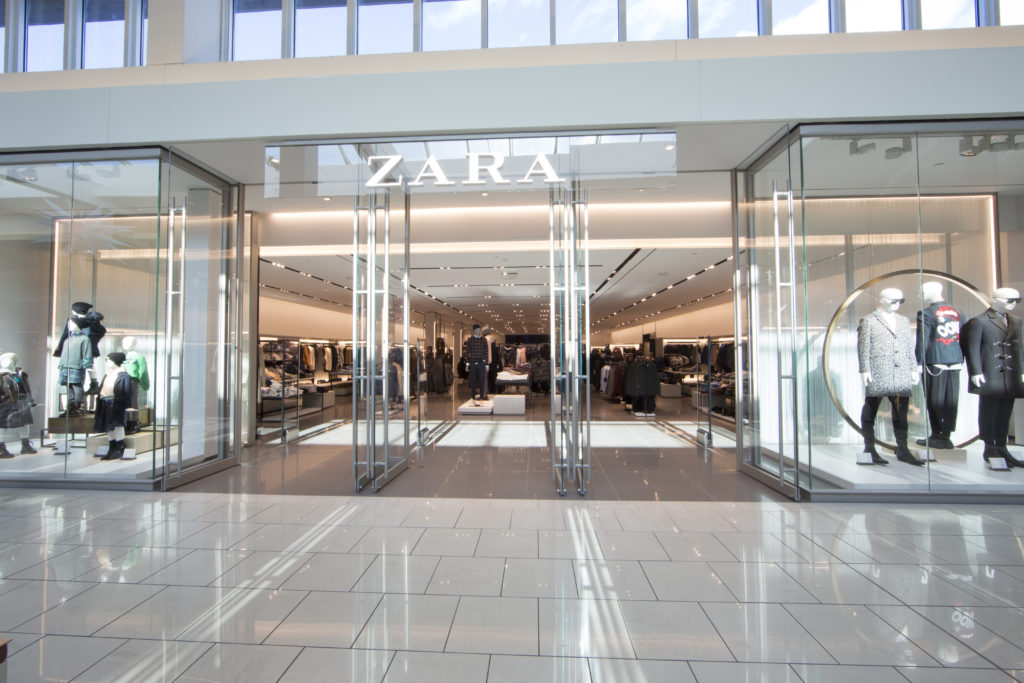 FEELIN' GOOD
Give the gift of relaxation with these great options – a gift set or your own selection at Lush Fresh Handmade Cosmetics at Cherry Hill Mall for all-natural, fresh ingredients and 100% vegetarian products. Or serve up some holiday glam with makeovers at Rizzieri Salon at Moorestown Mall. Or pick up Urban Decay's Naked Palette for your most fabulous friend from Sephora at Springfield Town Center, Cherry Hill Mall or Willow Grove Park or ULTA at Cumberland Mall or Jacksonville Mall in NC.
Don't forget about your rock star friends that are always in the best shape – get a membership or sign up for a class at Orangetheory Fitness at Moorestown Mall, Cyclebar at Plymouth Meeting Mall or LA Fitness at Springfield Town Center.  (Who knew you could do that at the mall?)  Don't forget to grab some new workout gear from lululemon or DICK's Sporting Goods while you're there!
CULINARY DELIGHT
Sign up for a cooking class to learn new recipes and techniques alongside family and friends. Earn 10 percent off select same-day purchases at Williams-Sonoma in Cherry Hill Mall, Willow Grove Park and Woodland Mall. And even try to score an Instant Pot before it flies off the shelf. For those who don't want to work for their sweets, gift a beautiful box of macaroons in over 22 decadent flavors from Woops! at Cherry Hill Mall.