PREIT Completes Anchor Improvement Program at Viewmont Mall with Opening of HomeGoods, DICK'S Sporting Goods and Field & Stream
Multi-year remerchandising efforts at dominant mall yields diversified tenant mix aligned with the new age of retailing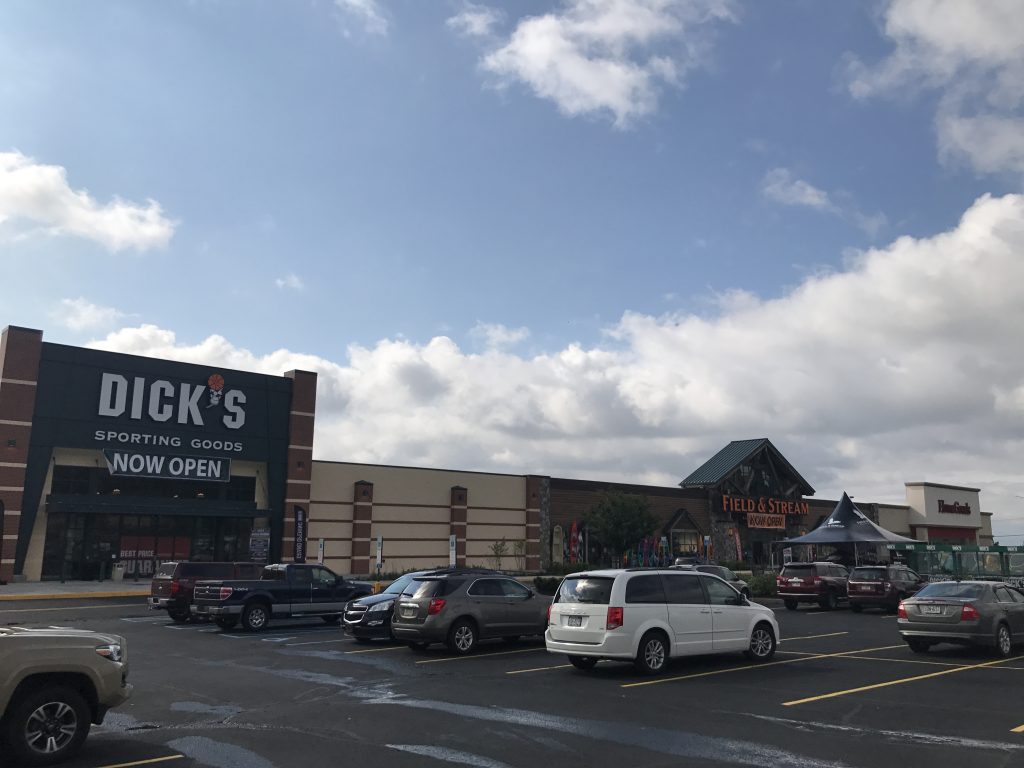 Philadelphia, PA, September 7, 2017 – PREIT (NYSE: PEI) announces the opening of three new retailers at Viewmont Mall in Scranton, PA, where the Company recast its anchor mix to further diversify and enhance the shopper experience. DICK'S Sporting Goods, Field & Stream and HomeGoods have recently opened within the space formerly occupied by Sears and proactively recaptured by PREIT. Within 14 months of Sears' closing, the opening of these popular new retailers demonstrates PREIT's proficiency in identifying and securing quality and high performing replacement anchors.
As PREIT remerchandises its properties with in-demand retailers, the Company continues to add value to its repositioned portfolio. Over the past few years, Viewmont Mall has been a key focus of PREIT's portfolio-wide remerchandising efforts, including the addition of national tenants Ulta, Buffalo Wild Wings, Forever 21 and Yankee Candle accompanied by new prototype stores for several key tenants. These efforts have organically driven a $57, or 16% increase, in sales per square foot since December 31, 2013 and set the stage for reshaping the recaptured Sears store.
Viewmont Mall exemplifies the extensive remerchandising and proactive anchor recapture strategy we have employed across our portfolio responding to consumer demands for more exciting shopping venues. We continue to enhance our portfolio ahead of the dynamic retail landscape with this marking the first of four anchors opening this year, driving traffic, sales and NOI.
DICK'S Sporting Goods and Field & Stream occupy 90,000 square feet in one of only a few dual store concept stores in the country. The retailers will serve the needs of Northeastern PA shoppers traveling through the area on their way to the nearby Pocono resorts, a top destination for sporting, hunting and fishing enthusiasts. HomeGoods, a top tier retailer, which offers an ever-changing selection of unique home fashions at an affordable price, occupies 23,000 square feet of space and opened in August.
About PREIT
PREIT (NYSE:PEI) is a publicly traded real estate investment trust that owns and manages quality properties in compelling markets. PREIT's robust portfolio of carefully curated retail and lifestyle offerings mixed with destination dining and entertainment experiences are located primarily in the densely-populated eastern U.S. with concentrations in the mid-Atlantic's top MSAs. Since 2012, the company has driven a transformation guided by an emphasis on portfolio quality and balance sheet strength driven by disciplined capital expenditures. Additional information is available at www.preit.com or on Twitter or LinkedIn.