We're all navigating these unprecedented times together, as communities, citizens, and business owners alike. People are coming together, figuratively of course, to help however they can. PREIT malls are temporarily closed, but we're finding ways to support our communities and thank the essential personnel who are working hard to keep everyone afloat. We value our communities and our malls continue to serve as a uniting force.
Woodland Mall partnered with Feeding America West Michigan to provide food for over 400 families in need with the help of the National Guard, Cosmic Candy Company, Monica Sparks, Kent County Commissioner, Tricho Salon & Spa, and Adolescent and Family Behavioral Health Services. Cecily McCabe, Marketing Director at Woodland Mall, worked with volunteers to set up a drive-through model of distribution in the Woodland Mall parking lot that allowed for contact-free food pickup.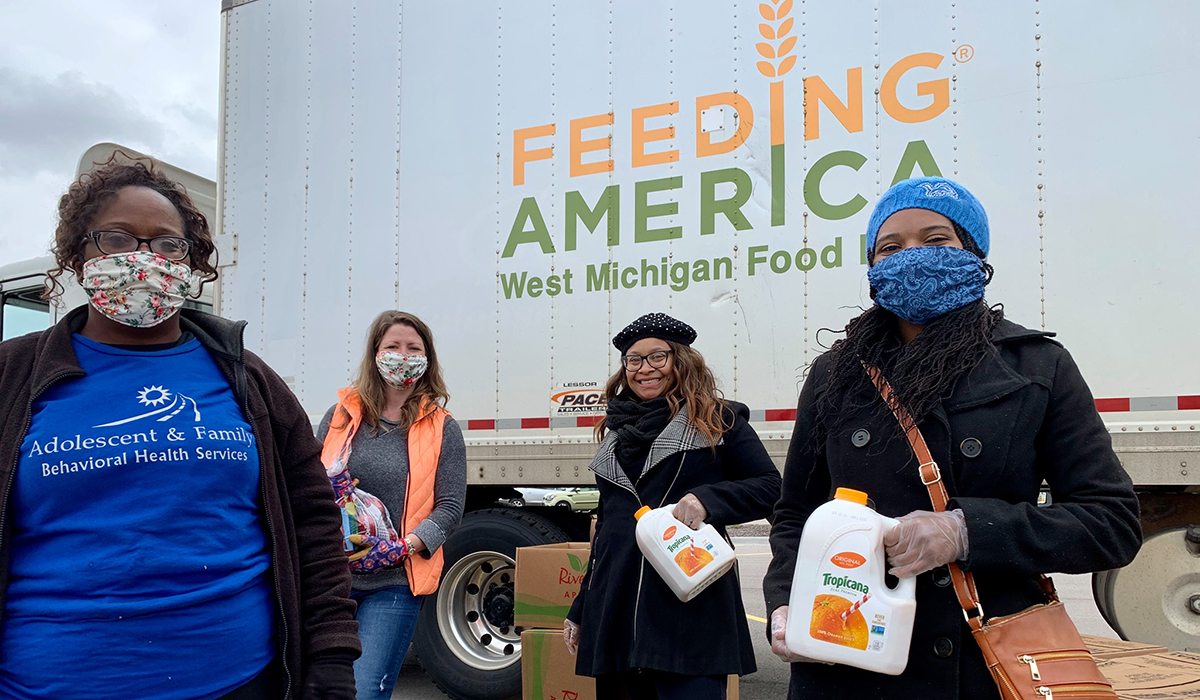 Sometimes the little things, like an unexpected treat, can have a big impact on someone's day. Cinnabon at Patrick Henry Mall donated 50 boxes of cinnamon rolls to local hospitals, medical centers, and doctors' offices. The sweet treats were hand delivered by Mikia Ross, Marketing Director at Patrick Henry Mall.
Our malls are teaming up with tenants to donate meals to healthcare workers and hospital employees. At Jacksonville Mall, Tony's Pizza and Red Robin donated meals to say "Thank You" to healthcare and essential workers. The food was delivered to Onslow Memorial, The Pulmonology Office, and Publix by Marketing Director Christine Yoakley and mall staff members. Cherry Hill Mall worked with Maggiano's to provide free meals for employees at Jefferson Health New Jersey and Firebird's at Moorestown Mall provided meals to the medical professionals at Cooper University Hospital.
We love seeing our associates and tenants working together to make contributions to their communities and demonstrate their appreciation during this challenging time.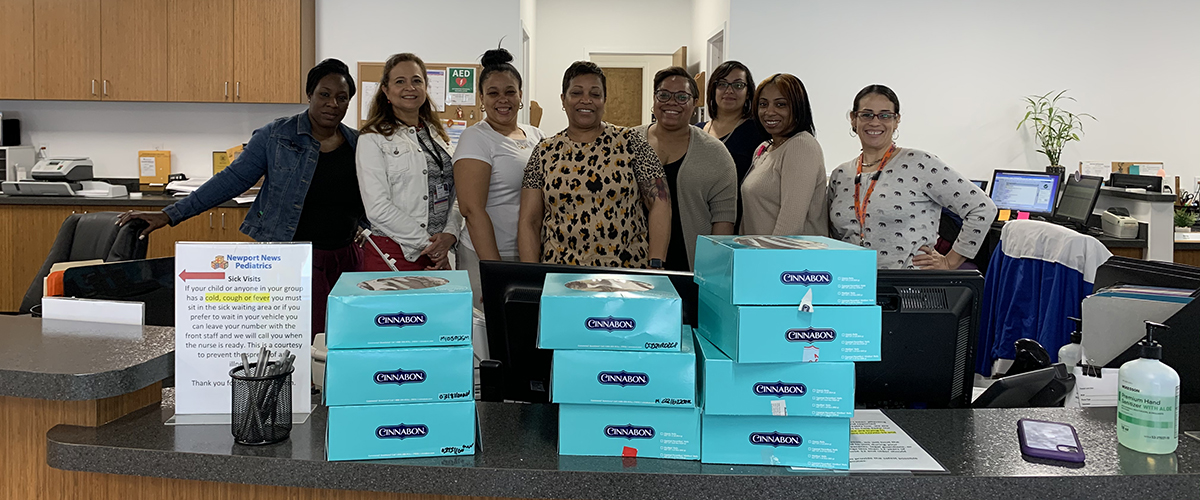 "It has been so important to realize that we are all in this together," said Heather Crowell, Executive Vice President of Strategy and Communications at PREIT. "Extending our community beyond our walls is what we are all about, and, at a time like this, it's critical that we are there for the communities we engage with day in and day out under normal circumstances."