Spotlight on Viewmont Mall
Viewmont Mall is located in Scranton, PA convenient to I-84, I-81, I-380, Route 6 and the PA Turnpike – delivering over 64,000 vehicles past the mall per day.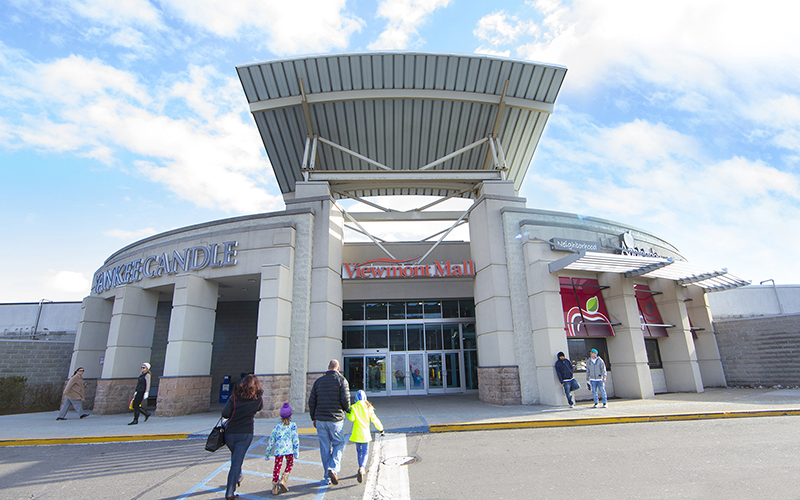 Viemont Mall, the region's top retail destination, has kept pace with market demands. As part of PREIT's portfolio-wide remerchandising efforts, Viewmont Mall added national retailers Buffalo Wild Wings, ULTA, Hot Topic, Pandora and Forever 21 to an already-strong retail mix. In a strategic effort to proactively recapture anchors, the space formerly occupied by Sears is now home to DICK'S Sporting Goods, Field & Stream, and HomeGoods.
At over 765k square feet, Viewmont Mall has something to satisfy the needs of every shopper. The mall is a family-friendly shopping destination that offers traditional department stores, coveted brands, and delicious dining. Shoppers can choose from retailer favorites like American Eagle, Old Navy, and Yankee Candle. Our restaurant and snack offerings make the mall a great place to grab a bite, featuring options like Applebee's, La Tonalteca, and Cinnabon.
Scranton is a highly populated area with 18,000+ high school and college students within 10 miles and a continued demand for commercial and residential real estate. Viewmont Mall is at the center of the region's retail hub, there are nearly 1.5 million square feet of retail space within a quarter mile of the mall. Our JCPenney and Macy's are strong regional performers within their respective companies.
Visit Viewmont Mall's property page for more details.