Main Event Entertainment Venue Plans First Michigan Location at Woodland Mall
Construction Underway for the First-to-Market Venue, Set to Open in 2024
Woodland Mall has announced it will welcome Main Event, a first-to-market entertainment venue and first-to-portfolio tenant for Woodland's parent company, PREIT, in 2024.
The venue's first Michigan location will feature entertainment for all ages including interactive and virtual video games, state-of-the-art arcade games, laser tag, bowling and billiards. The onsite restaurant, Family Kitchen, will offer chef-inspired cuisines, a high-energy bar with the latest audio-visual technology and private rooms available to rent for birthday parties and other events. The approximately 49,000-square-foot building will be located just outside the mall entrance near Von Maur.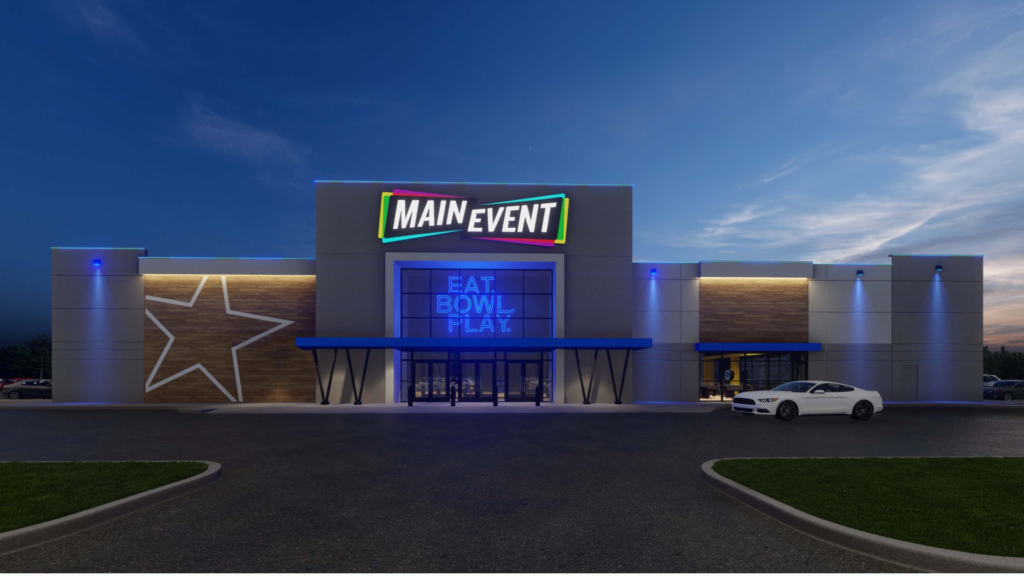 "PREIT is pleased to deliver a new, all-in-one family entertainment experience to Woodland Mall, West Michigan's premiere shopping and family destination," said Joseph F. Coradino, CEO of PREIT. "Main Event will be an excellent addition to our carefully curated mix of retailers, restaurants and entertainment offerings for all ages and interests. With the addition of Main Event, Woodland Mall will enhance its position as the ultimate community gathering place for eating, playing, celebrating and shopping."
The first Main Event opened in Lewisville, Texas in 1998. The founders developed an idea that became the first of its kind – a haven for families to share in a variety of fun activities such laser tag, arcade games, billiards, escape rooms and more under one roof.
Main Event now operates more than 50 locations in 19 states. In June 2022, Dave & Buster's acquired Main Event. Dave & Buster's is publicly traded on the NASDAQ under the symbol PLAY with corporate offices in Coppell, Texas.
Main Event offers the combination of EAT BOWL PLAY all under one roof. It has a full-service, menu along with wide range of entertainment attractions geared toward families and parties for groups, corporate events, holidays and team building.
At Woodland Mall, Main Event joins an exclusive lineup of destination retailers, including Apple, Dry Goods, The North Face, Pottery Barn, Sephora, Williams-Sonoma, Von Maur and many others, along with dining establishments such as The Cheesecake Factory and Black Rock Bar & Grill. The mall is also home to Phoenix Theatres, which features heated reclining seating, 4K digital projection with Dolby Atmos, first-run movies and family-friendly pricing.
More information about Main Event is available at MainEvent.com. For additional details about Woodland Mall, visit ShopWoodlandMall.com.