PREIT's Woodland Mall to Relaunch Movie Theatre with Phoenix Theatres
Michigan-Based Company's Investment to Bring Back First-Run Films with First-Class Amenities Highlights Appeal of Redeveloped Woodland Mall
PREIT (NYSE: PEI), a leading real estate owner and developer, redefining the future of the mall with mixed-use community-centric districts, today announced that Phoenix Theatres has signed a lease to bring first-run movies back to Woodland Mall, including West Michigan's first theatre with Dolby Atmos® sound. This is the first location in West Michigan for Phoenix Theatres, which expects to welcome moviegoers in late 2021.
The 21-year-old independently-owned movie theatre company plans to invest $4 million to refurbish the 14-screen theatre, creating a new premiere movie-going experience in the greater Grand Rapids area. Renovation plans include all-new premium reclining heated seating, 4K digital projection with Dolby Atmos, first-run movies, and family-friendly pricing. Phoenix Theatres at Woodland Mall is the first major post-pandemic theatre investment in West Michigan – and one of the first in the country, signaling confidence in the strength of the property and the regional economy.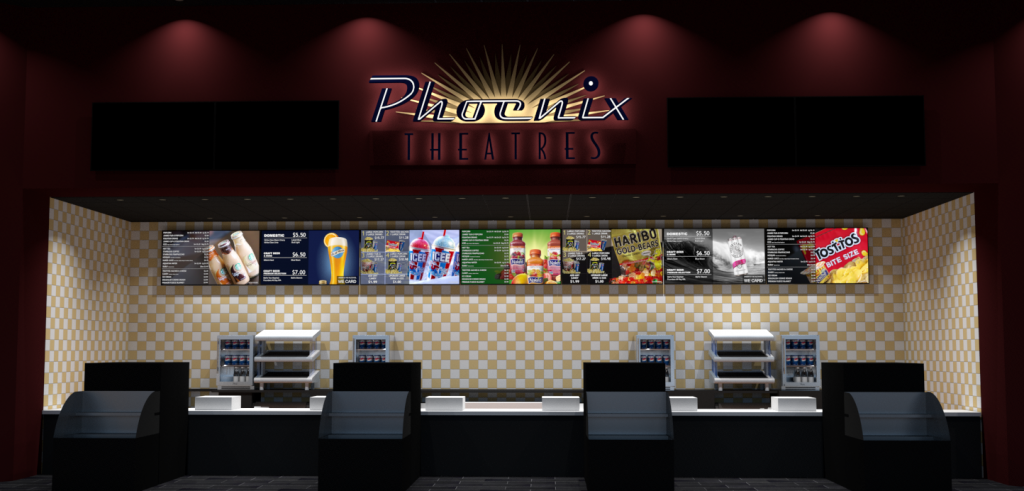 This addition furthers PREIT's strategic efforts to attract innovative tenants and redefine the Company's high barrier-to-entry portfolio with a unique mix of uses that serves its communities. Phoenix Theatres joins other top-tier experiences from The Cheesecake Factory and Black Rock Bar & Grill and a tremendous existing retail lineup which includes: Sephora, Lush, Williams-Sonoma, Pottery Barn, Von Maur, Urban Outfitters, Altar'd State, and Apple. The property continues to attract new and exciting tenants, with plans to also welcome Rue21 and new-to-portfolio tenants, Rose & Remington, known for its romantic, boho-chic style, and Lovisa, offering affordable on-trend jewelry, this year.
"We are delighted that Phoenix Theatres is bringing movies in an upgraded format back to one of our premier assets, Woodland Mall," said Joseph F. Coradino, Chairman and CEO of PREIT. "The successful redevelopment of the property continues to attract first-to-market retail and dining options including Von Maur, Urban Outfitters, and The Cheesecake Factory to West Michigan, and this addition highlights the strength of this property. Phoenix Theatres' focus on providing a premium guest experience makes it the perfect fit for extending the experiential options at Woodland Mall. The planned theatre upgrades ensure the property will continue to be a true destination for all moviegoers in the region. We look forward to welcoming all of these new tenants later this year."