December 10 was a very exciting day for PREIT as we completed our financial restructuring, allowing us to get back to focusing all of our effort on the business we know and love.  And we completed the process in a record 40 days!  We are happy to close this chapter and look forward to our exciting future where we will continue to deliver distinctive experiences and unique tenant mixes.
Despite managing that process, we never took our eye off the ball.  Our properties continued to thrive and creatively navigate this unique holiday season.  We have hosted outdoor events and installed plexiglass barriers at our Santa Sets.  We are alive and well and adapting alongside our stakeholders.  In fact, our Capital City Mall outside of the Pennsylvania state capital, Harrisburg, is fully leased this holiday season, boasting a local-made Holiday Market.  And Patrick Henry Mall in Newport News, Virginia, and the only enclosed shopping center on the Hampton Roads peninsula, continues to generate traffic comparable to 2019.  Our region-leading centers continue to form a strong foundation for the Company as they expand their reach with the best-in-market tenant rosters.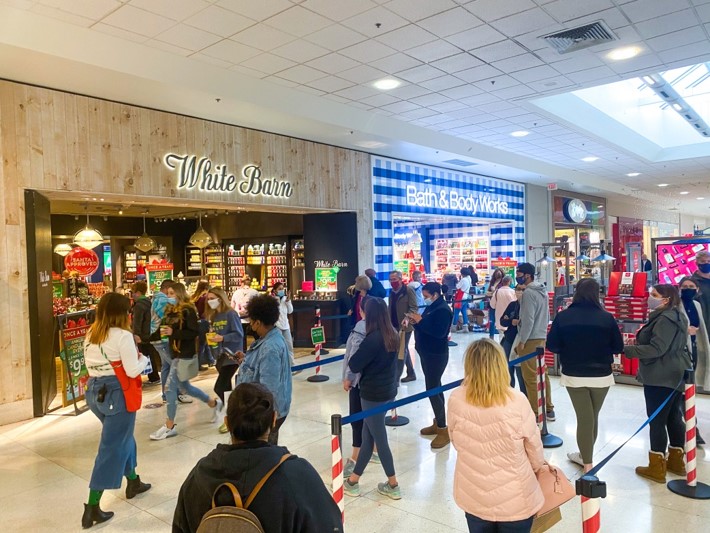 Moving forward, PREIT will continue to offer compelling retail and experiential destinations as it moves to transform its portfolio of bullseye locations in high barrier-to-entry markets into multi-use sustainable districts incorporating an array of new uses while prioritizing the health and safety of its employees, partners, customers and communities. We have a history of being a first-mover in adapting to new trends in retail and will continue to stay ahead of the emerging concepts and uses.
We look forward to sharing news of apartment developments in our major metro markets, the addition of first-to-portfolio tenants throughout our properties and additional uses that expand our reach and enhance the appeal of our centers with customers as we think well beyond our traditional prospects.
We are grateful for the continued support of all of our stakeholders and look forward to a dynamic future with enhanced financial flexibility.