PREIT Enhances Appeal of Dartmouth Mall with the Addition of Aldi
New-to-Portfolio Grocer fortifies retail hub

PREIT has executed a lease with Aldi for a 21,000 square foot grocery store, further delivering on its promise to solidify the region's retail node and diversify the mall's retail offering. This new-to-portfolio grocer will open in fourth quarter of 2021, joining Burlington who opened in the first quarter of 2020 in the space formerly occupied by Sears that had been proactively recaptured by PREIT.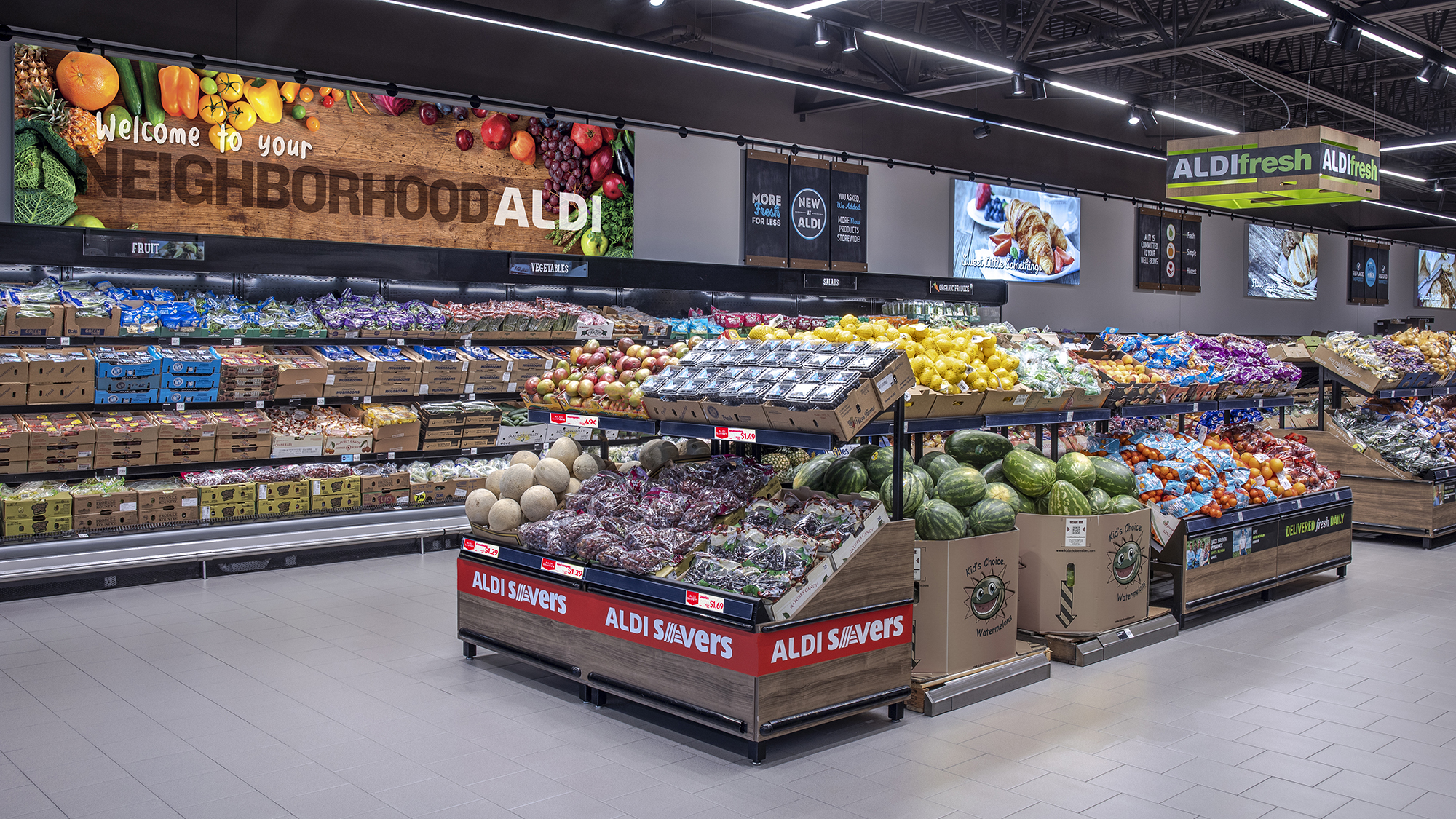 Dartmouth Mall is the dominant enclosed retail destination within a 30-mile radius in Southeast Massachusetts – well-located near popular vacation destinations of Cape Code, MA and Newport, RI.
Aldi joins a dynamic roster of tenants including Burlington, Old Navy, Hollister, H&M, Five Below, Carter's and Francesca's.

PREIT is focused on reinventing its platform by creating distinctive multi-use destinations, marked by a healthy mix of multifamily housing, hotels, entertainment, dining, health/wellness, green space, working space, and local small business retail, capitalizing on bullseye locations to produce a broader consumer base, create stronger business models and provide greater market flexibility.
Over the course of the past decade, as an initial step in this transformation, PREIT has reinvented its properties through the introduction of a variety of uses including entertainment venues, extensive dining programs, off-price and value purveyors, fitness centers and others. The addition of Aldi marks the third grocer addition to PREITs portfolio.
"The addition of Aldi to Dartmouth epitomizes PREIT's go-forward strategy to redefine our assets to serve a multitude of purposes," said Joseph F. Coradino, CEO of PREIT. "As part of this strategic approach to strengthen its region-leading asset pool, PREIT intends to complement Dartmouth Mall's strong tenant performance with the addition of best in class tenants to satisfy our customers from day to night."