PREIT and Cooper University Health Care Finalize Transaction for Moorestown Location
165,000 square foot premier outpatient facility highlights the Company's innovation in expanding its appeal to new occupants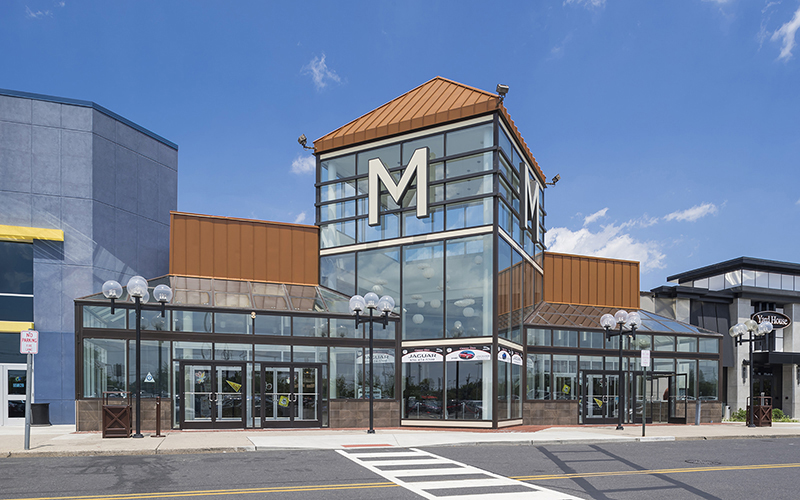 PREIT (NYSE: PEI), a leading operator of diverse retail and experiential destinations, today announced the finalization of transactions associated with bringing Cooper University Health Care to Moorestown Mall, one of the Company's key high barrier-to-entry market properties.
This addition represents a continued, strategic shift in PREIT's mix of tenancy across its properties, curating diverse and expansive environments marked by a healthy mix of multifamily housing, hotels, entertainment, dining, health & wellness, working space, and local small business retail.
Cooper University Health Care, a leading academic health system in the southern New Jersey and Philadelphia region, will open a specialty care facility in the former Sears location at Moorestown Mall occupying over 165,000 square feet. With this addition and the apartments and hotel planned for the site, the property will further evolve its mix to create a one-stop hub, including dining, entertainment, fitness, a broad array of retail options, and now, a premier outpatient healthcare facility.
"This addition furthers PREIT's strategic efforts to attract innovative tenants and redefine our high barrier-to-entry portfolio with a unique mix of uses that serves our communities," said Joseph F. Coradino, CEO of PREIT. "With a solid retail core, the Moorestown community will benefit from the addition of a variety of new uses producing a broader customer base and a stronger business model. We're thrilled to work with our partners at Cooper University Health Care to make high-quality healthcare services accessible and convenient for patients and their families at this new location."
PREIT's high barrier-to-entry market portfolio is comprised of its Philadelphia and DC suburban properties. These markets are characterized by dense population and a scarcity of well-located land.  PREIT properties are well situated with ample parking and access to millions of customers through major road networks, making them attractive to an array of uses. As these locations evolve to become micro-communities, the uses attracted to the portfolio include life sciences, medical and other office uses, grocers, big box and other open-air tenancy, fulfillment, fitness, and storage in addition to apartments, senior housing and hotels. This initiative capitalizes on bullseye locations to produce a broader consumer base, create stronger business models and provide greater market flexibility.
Over the course of the past decade, the Company has made steady progress towards this transformation, reimagining its mall properties through the introduction of a variety of uses including entertainment venues, extensive dining programs, off-price and value purveyors, fitness centers and traditional open-air tenancy. Cooper will join other unique tenancy at Moorestown, including leading off-price retail purveyors, traditional retail, dining and entertainment options, creating a one-stop hub fulfilling customer needs from convenience to fun.