PREIT Reports Tax Status of 2020 Distributions
PREIT (NYSE: PEI) today announced that the tax status of the distributions paid per share during 2020 is as follows: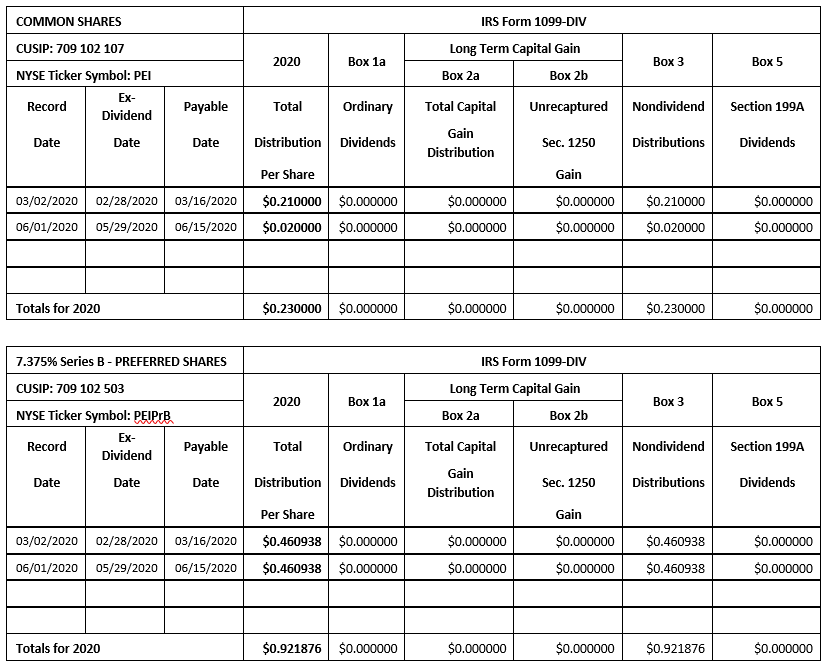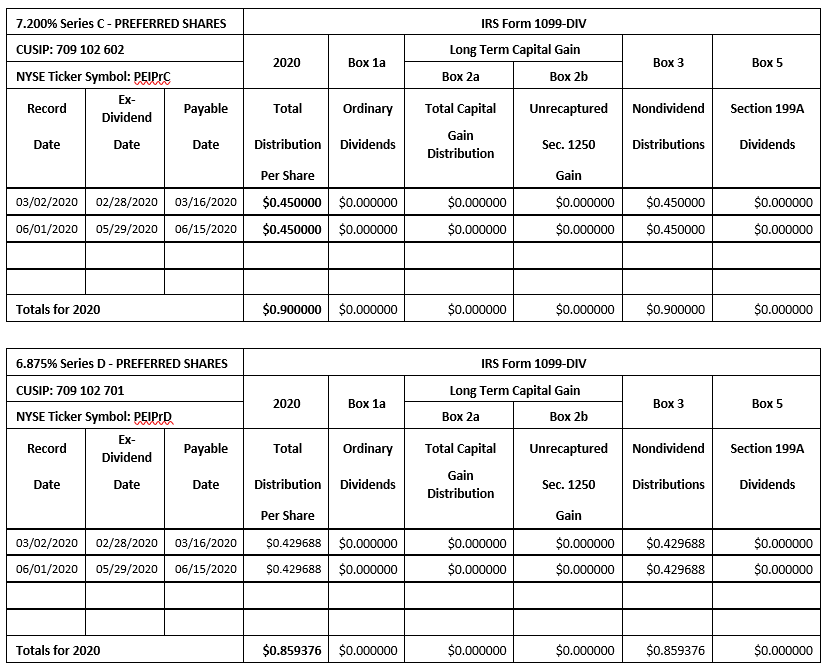 The above reflects the total amounts of distributions paid by PREIT on its outstanding common shares and its Series B, Series C and Series D Preferred shares during 2020, which will be reported on IRS Form 1099-DIV. Shareholders are encouraged to consult with their tax advisors regarding the proper tax treatment of the amounts disclosed above.
This release is based on the preliminary results of work on the Company's tax filings and is subject to correction or adjustment when the filings are completed.  The Company is releasing information at this time to aid those required to distribute Forms 1099 on the Company's distributions. No material change in these classifications is expected.
Information about distributions paid for common and preferred shares can also be found at the website of the National Association of Real Estate Investment Trusts (NAREIT), www.reit.com, or by contacting NAREIT by phone at (800) 3-NAREIT or (800-362-7348).