PREIT Portfolio Demonstrates Strength as Consumers Continue to Choose In-Person Experiences
PREIT today announced continued strong metrics in traffic, sales and collections. By analyzing the needs of each community and developing customized solutions across its portfolio, PREIT properties have emerged from the pandemic with resiliency driven by new anchors and a diverse tenant base.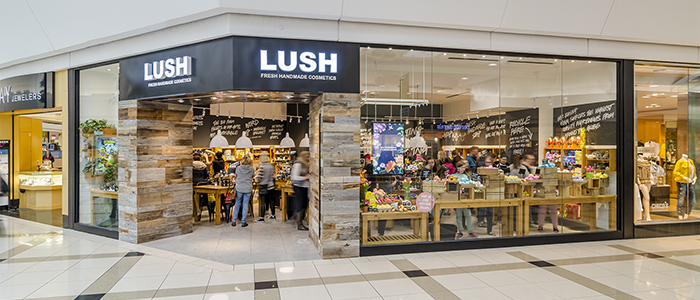 The results PREIT is achieving through this customized approach speak to its success:
Traffic – On average during the month of September, traffic throughout PREIT's core portfolio recorded its highest comparison to 2019 at nearly 94 percent with five properties continuing to generate traffic at or above 2019 levels for the month.
Woodland Mall exemplifies one of PREIT's standout properties – consistently exceeding 2019 traffic on a monthly basis since widespread vaccine availability in April. The redevelopment of this property in 2019 brought new and exciting tenants to the market, including The Cheesecake Factory and Black Rock Bar & Grill, joining a tremendous existing retail lineup: REI, Sephora, Lush, Williams-Sonoma, Pottery Barn, Von Maur, Urban Outfitters, Altar'd State and Apple.
Sales – For the month of August, PREIT Core Mall comparable tenants generated a 9 percent increase in sales over the same month in 2019. Over 80 percent of PREIT's managed properties generated sales growth over the comparable period prior to the mall closures.
Collections – As tenant business continues to thrive, September registered the highest current month collections rate since the pandemic began at 92 percent. For the month of September, cash collections, which include payment of prior month and deferred rents, were 116 percent.
Looking ahead, experts are predicting a robust 2021 Holiday Season:
Deloitte notes that "Holiday retail sales are likely to increase between 7% and 9% in 2021, according to Deloitte's annual holiday retail forecast."
According to Chain Store Age, "JLL's annual holiday survey found that 58% of shoppers plan to shop in stores or do some form of shopping involving a physical store this holiday."
And while consumers are reportedly shopping earlier this year, according to KPMG's consumer pulse survey for the holiday season of 2021, of more than 1,000 consumers, 32% plan to shop in person on Black Friday this year, compared with 16% last year.
"By listening to our customers, we have leveraged our exceptional portfolio of real estate and industry expertise to meet the needs of the communities we are serving, attract new consumers and create ongoing success for our tenants," said Joseph F. Coradino, CEO of PREIT. "We continue to be optimistic about the pace of recovery and consumer sentiment and we will continue to seek ways to create value for our stakeholders."