Expanded Apple Store Grand Opens at Woodland Mall
Philadelphia, PA, April 14, 2017 – PREIT (NYSE: PEI) welcomes the newly expanded Apple store at Woodland Mall in Grand Rapids, MI.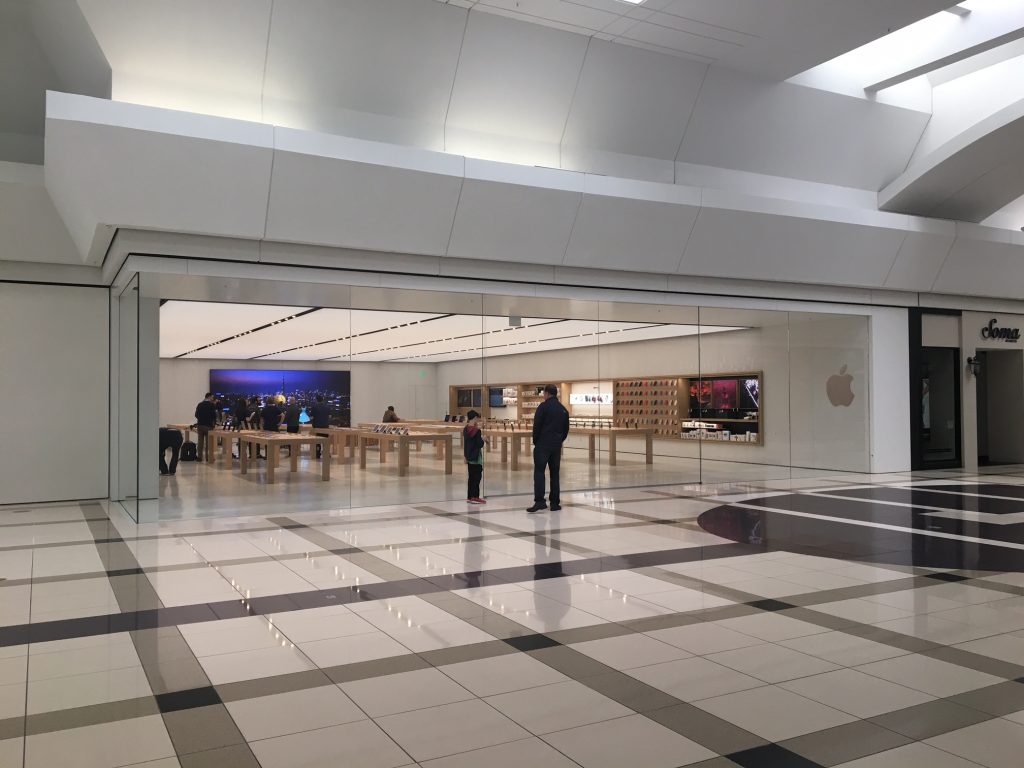 The expansion comes on the heels of Woodland Mall's strategic transformation plan announced in February. As part of this $100 million redevelopment initiative, high-end retailer Von Maur will be open in 90,000 square feet of space formerly occupied by Sears, recaptured by PREIT. Von Maur, a first-to-portfolio tenant, will join an array of high-quality retailers and several quality polished casual restaurants, opening in 2019. PREIT's investment in the redevelopment and remerchandising of Woodland Mall, evidenced by these new additions, will further elevate the dynamic roster of tenants and drive shopper traffic.
The expansion of this incredibly coveted and in-demand retailer aligns with PREIT's vision and robust redevelopment plans to cement Woodland Mall's positioning as the premier retail destination in the strong Grand Rapids region. This key tenant expansion, coupled with the property repositioning, will fuel continued growth as we diversify our portfolio and augment the shopper experience.
The original Apple store opened in 2005 and has amplified Woodland Mall's unique mix of retail, dining and entertainment experiences including Pottery Barn, LUSH, Art of Shaving, Bar Louie, Williams-Sonoma, Celebration! Cinema, Vera Bradley and The North Face. Apple's expanded location opened to the public on Saturday April 8.