The past year was a wild ride! We are so excited to have so many new colleagues join us as we chart our path forward. These new hires bring new perspectives and expertise to our Accounting and Finance, Marketing and Leasing teams.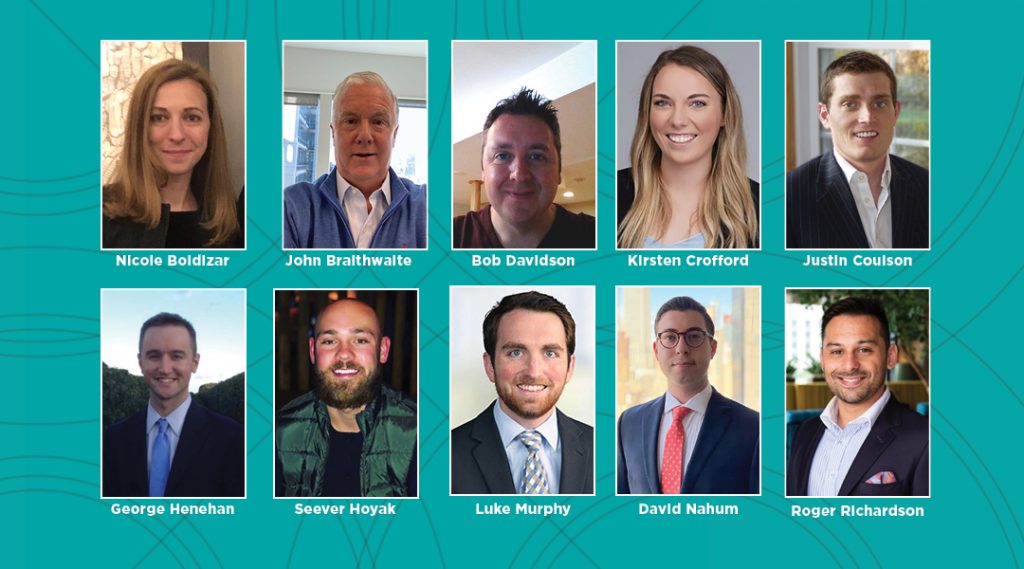 Nicole Boldizar, CPA joins as a Corporate Accounting Manager with over 15 years of financial reporting and stock compensation experience at notable companies like KPMG, TD Bank and Chubb Limited. She received a BS in Business Administration with a concentration in Accounting from La Salle University.

John Braithwaite joins as Director of Anchor & Outparcel Leasing. His most recent role was at BET Investments and brings over 30 years of success in sourcing, closing, and growing value-driven real estate leasing deals. John graduated from Lehigh University with a BS in Accounting and is notably sits on the Villanova University Leadership Committee.
Justin Coulson joins as Specialty Leasing Manager at Woodland Mall. He brings 8 years of sales and real estate experience, most recently at Brookfield Properties. He graduated from Central Michigan University with a BAA in Entrepreneurship.
Kirsten Crofford joins as Marketing Director at Springfield Town Center. She was previously a Property Management Associate at Ballston Quarter in Arlington, VA, and has gained years of marketing experience. Kirsten graduated from Virginia Tech with BS degrees in both Hospitality & Tourism Management and Marketing Management.
Bob Davidson joins as a Property Accountant. His previous role was at Balfour Beatty Investments and he brings over 15 years of accounting and financial reporting experience. Bob graduated from Syracuse University with a dual major in Finance and Marketing.
George Henehan joins as a Property Accountant. He has over 10 years of experience in property-level financial processes. George received a BS in Business Administration with a concentration in Accounting from Rutgers University.
Seever Hoyak joins the team as a Corporate Accountant. He was most recently at NSM Insurance Group and brings three years of accounting and finance experience. He received a BS in Business Management from Widener University.
Luke Murphy, CPA joins PREIT as Corporate Accounting Manager. He started his career at KPMG and was most recently at Pzena Investment Management in New York. Luke brings 7 years of financial reporting and accounting experience to his new role. He graduated with a BBA in Accountancy from the University of Notre Dame.
David Nahum joins the team as an Asset Management Analyst. He began his career in real estate finance at Berko & Associates and was most recently at Cohen Equities in New York City. David received a BS in Biology from the University of Miami and will graduate from New York University with a MS in Real Estate this month.
Roger Richardson joins the team as a New Business Developer. He brings six years of client relationship-building experience and was previously the Membership Director at Fitler Club in Philadelphia. Roger received a BA in Public Relations & Corporate Communication from Drexel University.
Helen Tran joins as a Senior Property Accountant. She has over 10 years of accounting experience with a focus in real estate and was most recently at Keystone Property Group. Helen received an MBA from Saint Joseph's University and graduated from Boston University with a BA in International Relations.
Please join us in welcoming our new hires. We're proud to have such talented individuals on the team and can't wait to see what they bring to the table.
For more information about our company and career opportunities, visit our Careers page.