Center Court: The Value-Oriented Consumer Comes to the Mall   
Sierra is set to join HomeSense and Five Below at Moorestown Mall this week, opening March 9 and offering a unique combination of two popular trends – active and outdoor lifestyles AND value! Like Moorestown Mall's HomeSense, this exciting brand is the first location to open in the region and in our portfolio  – highlighting demand for this segment and PREIT's ability to keep a pulse on popular trends.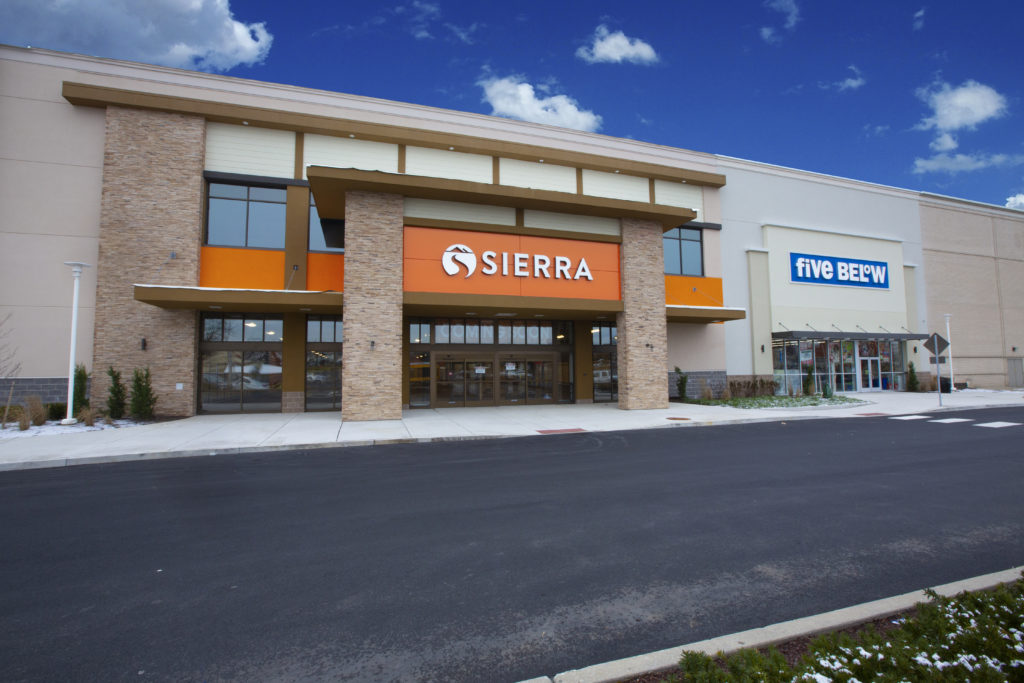 Over the past decade, the retail industry has experienced several cycles of change, yet some retail segments have remained in fashion. Among consumer favorites: value-oriented retail concepts. In fact, a headline from the June 9, 1980 issue of WWD read, "Off-price retailing: Vigorous contender." Three decades later off-price retail remains one of the hottest segments in the industry; between 2010 and 2015, it grew almost three times more than the premium tier – demonstrating that despite the industry's ongoing evolution, value retail has and will continue to thrive as shoppers look for the "thrill of the hunt" shopping experience.
With a cohort of consumers that always look for the best deal, the retail environment has intensified the use of promotions and put strong downward pressure on prices. People want to ensure they get as much as possible for prices, and off-price retailers have exceled for this reason: they offer a rapidly changing assortment of quality, fashionable, brand name, and designer merchandise at prices generally 20%-60% off.
Research from the International Council of Shopping Centers (ICSC) shows that fifty-four percent of shoppers make more frequent trips to off-price retail stores than they do others, with millennials being the most frequent visitors. As part of our dedication to meeting shopper behaviors, we have continued to transform our portfolio alongside the industry and bring more value-oriented tenants to our properties.
PREIT has been actively coveting the addition of these tenants in our portfolio – Five Below has been expanding across our portfolio with recently-added locations at Magnolia Mall in Florence, SC and MPG in Hyattsville, MD in addition to Moorestown Mall. Also at Magnolia Mall, HomeGoods and Burlington round out the off-price merchants at this property. In the Philadelphia area, Burlington can be found at Fashion District Philadelphia and will join Plymouth Meeting Mall later this year. Other off-price tenants across PREIT's portfolio include Macy's Backstage and DSW at MPG and HomeGoods at Viewmont Mall.
As consumer shopping patterns continue to evolve, we too will attract the retailers and segments most coveted by our shoppers. But history has shown that value retail will always be in style.