Center Court: What to Expect in 2018
Meaningful change is ahead for retail in 2018, with notable trends to watch in the evolution of the shopping experience, popular retail segments and the use of real estate. Take a look at our thoughts on what to expect this year:
Shopping Experience
Enhancing and differentiating the in-store experience is paramount for brick-and-mortar retailers. Near the end of 2017, we saw industry leader Nordstrom launch an exciting new concept focused more on experience than volume, with the roll-out of the boutique-style Nordstrom Local shop. Not even one month into 2018, Amazon opened its first Amazon Go location, billed as the first grocery store with no money or lines that "offers customers a smooth, convenient experience."
It's not just product that brings shoppers in the door; it's what they might be able to do, see, try, taste or Instagram. Brands will continue to enhance the in-store atmosphere this year, creating opportunities for more authentic, engaging experiences that supplement the shopping process.
Hot Segments
The health and wellness sector has seen explosive growth across the country, and we expect this offering to continue to gain traction this year. Boutique fitness studios continue their expansion efforts -CYCLEBAR and Orangetheory fitness are popular PREIT mall offerings in this area.  In terms of full service fitness facilities, our LA Fitness and Planet Fitness are also traffic drivers.  We're excited that Onelife Fitness will be part of the Valley Mall transformation when it opens this fall, and we continue to work with an array of fitness offerings for several new locations in our portfolio.
WATCH: CNBC Segment featuring PREIT CEO Joe Coradino commenting on in-mall fitness offerings
Authentic, local, mom-and-pop-style brands will continue to win customer affinity in 2018, capitalizing on the flexibility afforded by the pop-up retail model. In line with our strategic direction to deliver unique offerings at our properties, our "Launch" program has delivered several interesting concepts to our properties, Olde Good Things, an architectural antique dealer popped up in at Wyoming Valley Mall this past holiday season. We also opened Ten Thousand Villages at two of our properties.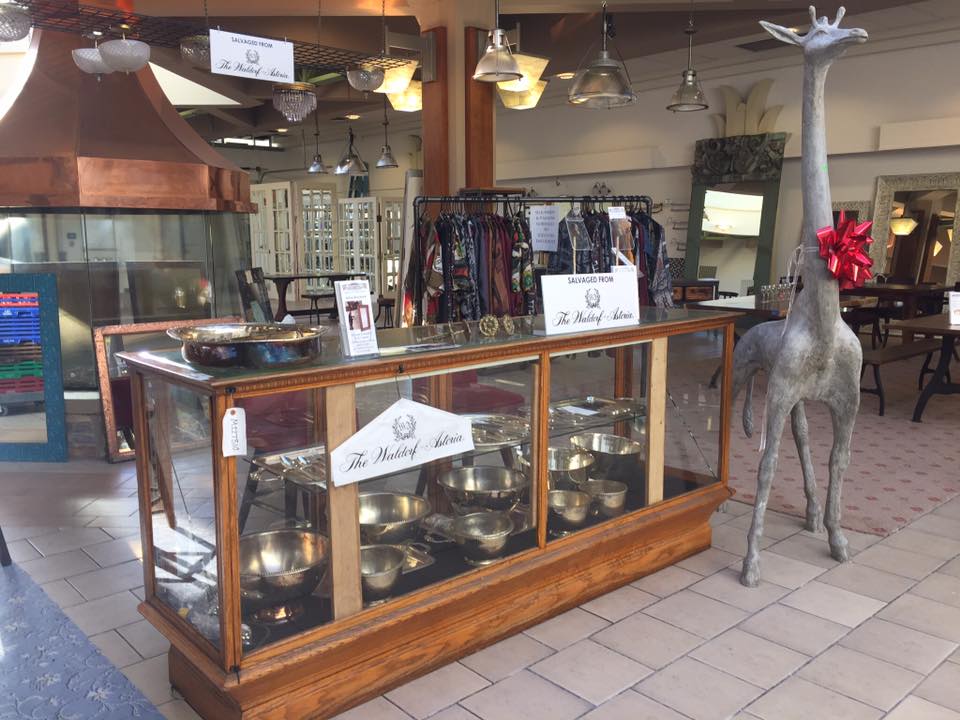 Experiential offerings, such as entertainment destinations – from children's activities to escape rooms – and restaurants will continue to win the day. They provide a one-of-a-kind social opportunity craved by today's consumer.
Real Estate
While the "traditional" mall anchored by department stores and offering a host of apparel retailers met shoppers' needs for half a century, today's mall must tout a more diverse offering  than it did in the past, including the concepts noted here as well as off-price retail and online brands forging into brick and mortar. Across our portfolio, apparel tenants make up less than 37 percent of occupied space today. Dining and entertainment concepts, such as LEGOLAND Discovery Center, 5 Wits and Round 1 Entertainment, come in at over 20 percent – and growing.
We continue to view the business through a lens of evolution.  The work we did in 2017 in replacing anchors and bringing in new and diverse tenants is expected to continue in 2018 as we open a variety of new tenants and continue to evolve our approach to enhancing the customer experience.In 2018, we will bring even more fitness facilities, grocers, off-price purveyors and dining & entertainment venues to our ever-evolving properties.