5 Things We Learned About Philly in Fashion District's First Year
Fashion District Philadelphia has officially been open for a year, and what a year it has been! We've had some ups and downs and learned a lot about our community in the process. We couldn't be happier to call this city home.
Philly Loves a Comeback Story
Philadelphians are no strangers to a comeback story – and they love rooting for the underdog. The Gallery was a part of the Philly community for almost 40 years, but it needed a face lift. We're grateful for Philly's patience in the renovation process, especially Jefferson Station commuters!
Fashion District was welcomed with open arms last September, and we felt so much community support and excitement. More than 156,000 people visited Fashion District Philadelphia within the first four days of its opening and our retailers reported exceeding sales expectations.
Philly Loves to Play
Fashion District offers more than traditional retail shopping, it's the only entertainment venue of its kind in Center City. The continued success of our entertainment offerings demonstrates just how much Philly loves to have a good time!
After opening, Candytopia's tickets were consistently sold out, our Round 1 became the highest performing in the region and after re-opening, our AMC Theatres was the second highest performing location in the region. The District is also home to Wonderspaces, an interactive art experience that quickly become a favorite among both locals and tourists.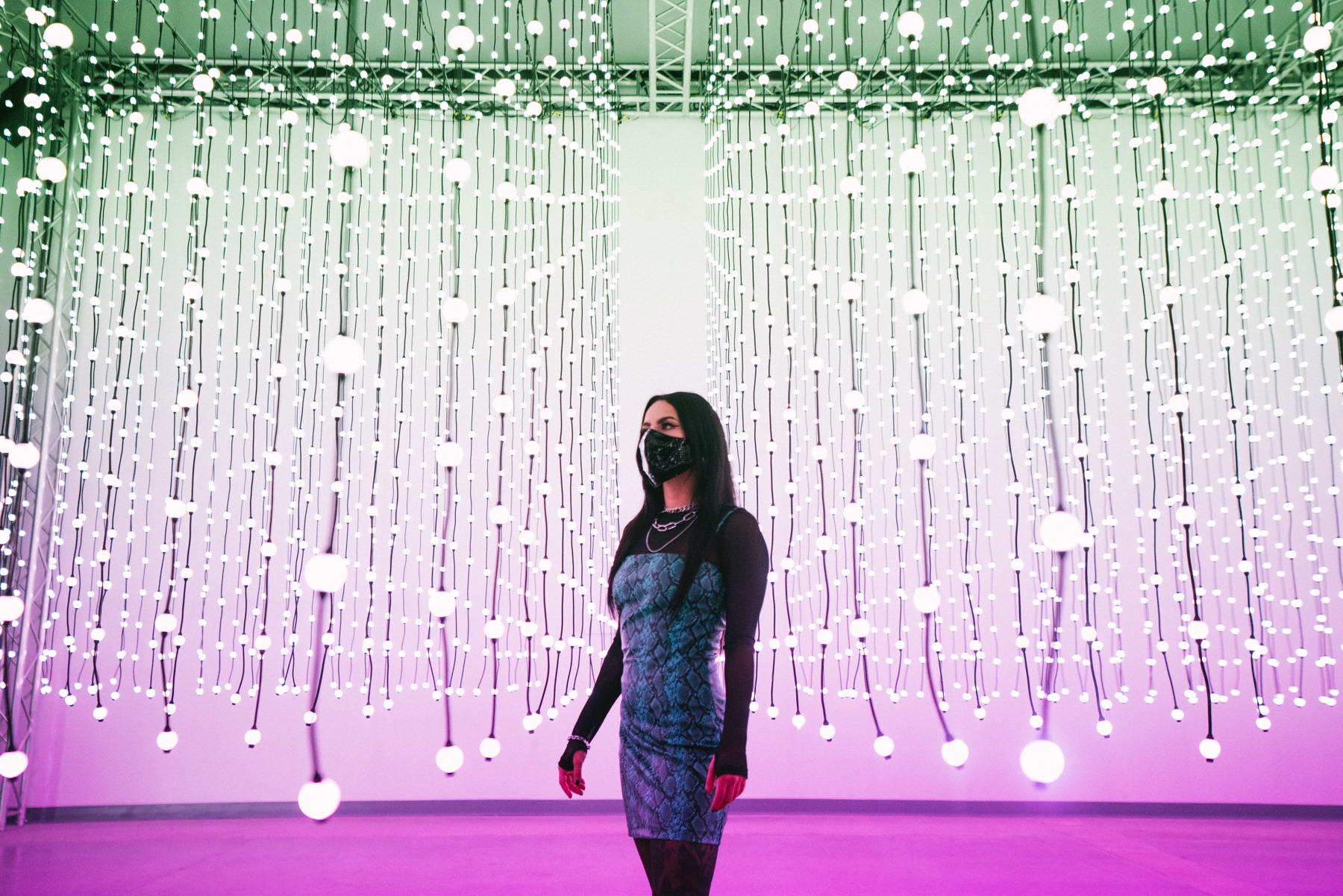 Philly Has Style
If our role in Philadelphia Fashion Week taught us anything, it's that Philly has style – and a lot of it! It was a pleasure to see first-hand all the talented designers Philly has to offer. Not to mention the fashionable attendees rocking looks of their own. Since its opening, Fashion District has brought in first-to-market retailers like Nike, Hollister, Kate Spade, DSW, and Levi's – all exciting additions for Philly's fashionistas!
Philly is Resilient
Only a few months after our opening, Philadelphia was shut down due to COVID-19. It was an unexpected twist for everyone. Philly proved to be resilient, even though we were among the last counties in the state to re-open.
It's hard to believe The District and many of our retailers were closed for a third of the year. When Philly shoppers returned, they were excited to be back, and many left The District with multiple shopping bags. Candytopia sold out re-opening weekend and the line to shop at Nike was constant!
Philly Takes Care of Its Own
2020 certainly hasn't been easy, but it was inspiring to see our community come together and support each other during this challenging time. Philadelphia's lighting up blue in recognition of our healthcare heroes was a small but powerful way to say "thank you" to hardworking hospital employees.
In response to the pandemic, The PHL COVID-19 Fund was created by The City of Philadelphia, Philadelphia Foundation, and the United Way of Greater Philadelphia and Southern New Jersey. Together they raised $17.5 million and provided grants to 500 local nonprofits.
Over the past year The District has been able to support 11 Philly area charities and organizations and we hope to continue to support our community in any way we can!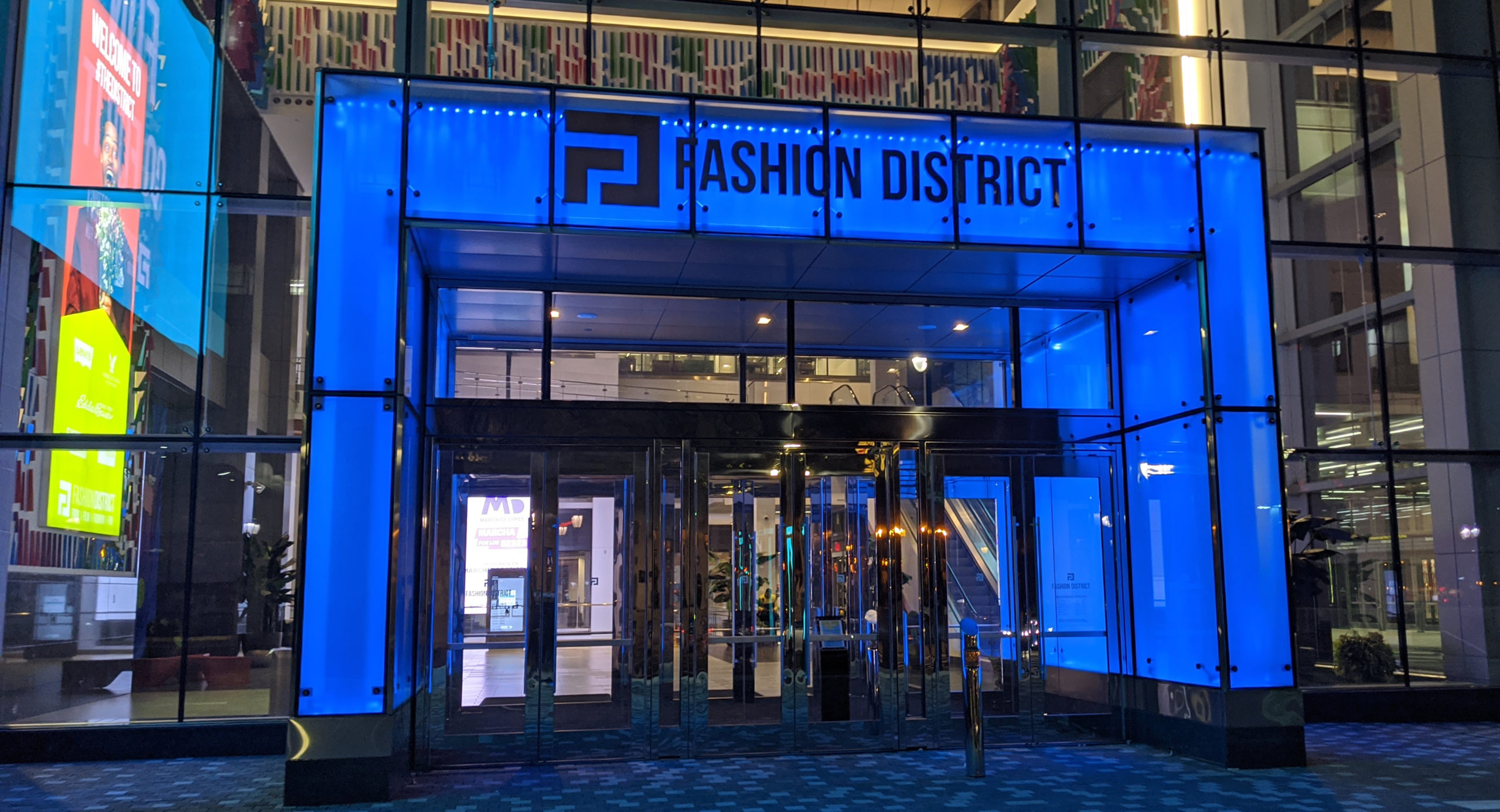 This month we celebrated 1 year with a weekend full of free, fun activities! Check out some of the weekends' highlights here.